Blog
December 2nd 2023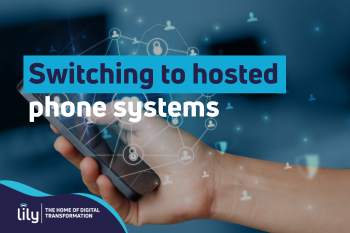 Traditional phone systems limit mobility, tying you to your desk and restricting your organisation from working on the go. A hosted phone system, on the other hand, will get you where you need to be. No costly hardware or missed call opportunities. Just high-quality calls, flexible working and low costs - even as you grow.
Want to make the switch? Discover if a cloud hosted phone system is right for you.
November 2nd 2023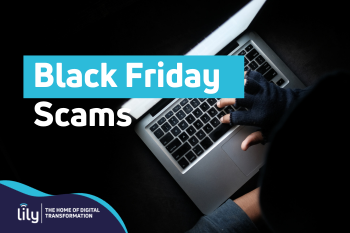 Black Friday and Cyber Monday are rife with cyber crime. Amidst the flurry of online shopping activity, cyber criminals appear in masses, waiting to steal your confidential information or assume your identity.
To ensure your employees remain safe from cyber scams, we've compiled the most prevalent threats you must watch out for.
November 1st 2023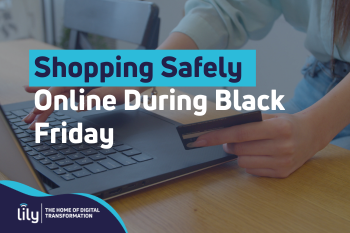 This month, retail and e-commerce are expected to face the busiest shopping day of the holiday season. Black Friday.
In this guide, we've compiled tips on how your employees can shop safely online without compromising data security or making your business victim to cyber attacks.
October 6th 2023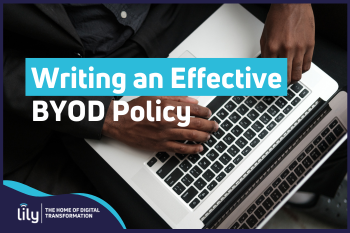 A BYOD policy should define device protocols, acceptable use, security measures, privacy rights and user removal procedures.
If you don't have a policy or want to make updates, explore our complete breakdown of a BYOD policy in this blog.
October 2nd 2023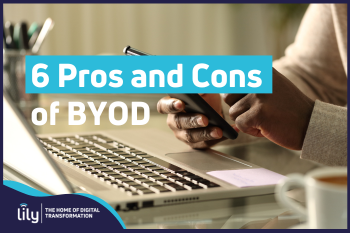 Over the last few years, modern workplaces have switched to flexible working practices for better productivity and communication. Digital transformation is core to this, with more organisations implementing a 'Bring Your Own Device' (BYOD) policy to enable change.
Read this blog to discover the pros and cons of BYOD and whether it is right for you.
September 2nd 2023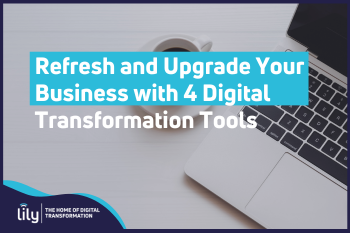 As the kids get ready to go back to school, for many in business, September marks fresh beginnings after the summer lull. As such, now is a great time to review your outdated systems with better, more efficient digital tools.
Incorporating better comms and IT systems will not only prepare you for the busy months ahead, but will improve overall efficiencies for time to come.
August 2nd 2023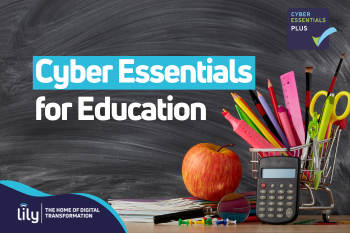 In January 2023, hackers leaked confidential information from 14 UK schools in response to a ransomware attack. This included children's SEN information, pupil passport scans, staff pay and contract details.
Cyber criminals exploit poor cyber security and leave no victim behind. Staying protected with a Cyber Essentials certification ensures sectors like education remain safe online.
August 1st 2023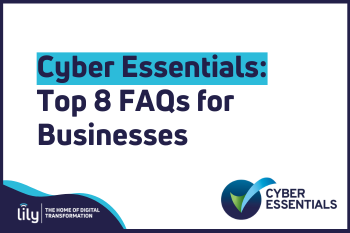 Cyber criminals will attack any business if there is an area of weakness in their IT security. To minimise this risk, businesses seek Cyber Essentials, a national standard for strong cyber security.

In this blog e dive into the most frequently asked questions about Cyber Essentials so you can discover all you need to know.
July 12th 2023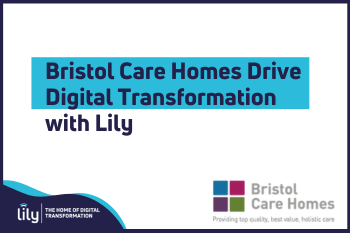 In 2021, Lily started to work with Bristol Care Homes in improving their telecommunication and IT infrastructure across four facilities. Now nearly two years on, we continue to progress our strong working relationship and help support them as their trusted IT provider.
July 11th 2023
If you're looking for an online productivity suite, Microsoft 365 for Business and Google Workspace are both great options to consider. However, with each company offering an array of plans at different price points, it's not easy to conclude which is best for your small business. .
July 7th 2023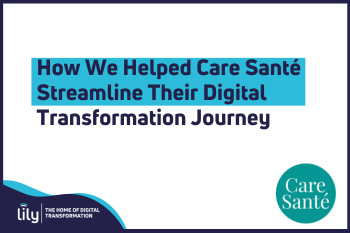 Care Santé quickly discovered a need for a smarter, streamlined IT infrastructure to support their day-to-day business activities. Lily was chosen as their dedicated IT provider, helping the group to connect and collaborate on a centralised comms and IT system. In this blog, we will touch on how Lily helped Care Santé and the successes of their digital transformation journey.
June 22nd 2023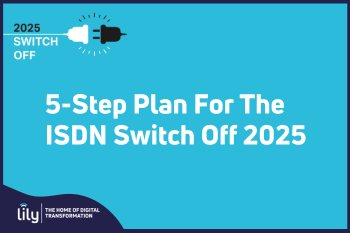 This week, we hosted a webinar on how to prepare for the ISDN and PSTN Switch Off. Didn't manage to make it? Make sure to watch our video on demand..
June 14th 2023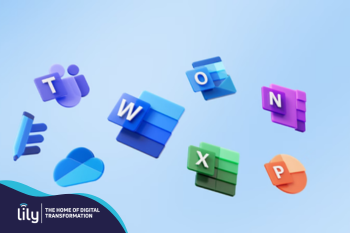 We understand in the current climate, making a commitment isn't a decision made lightly. That's why we've rounded up the top five reasons a small business should move to Microsoft 365, so you have all the facts to make the right choice for you and your team.
June 9th 2023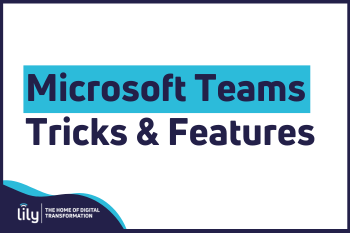 Microsoft is constantly updating and improving the platform to aid communication, organisation and collaboration across businesses. In this blog, we'll highlight the lesser-known features of the platform that can help companies work more effectively.
May 27th 2023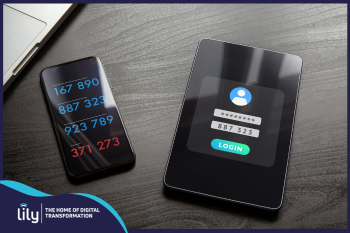 In this blog, we will address the second part of our security series: two-factor authentication. We will explore the importance of implementing 2FA into your security strategy and understand how it can help protect you from potential cyber attacks.
May 17th 2023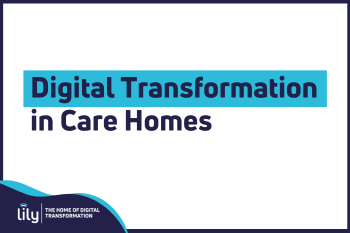 3 key technology upgrades for success. All services within a care home must work efficiently and seamlessly. In this blog, we'll dive into the core services you may need to upgrade or improve and how Lily can help you.
April 18th 2023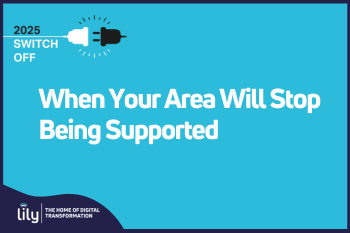 BT's preparation for the ISDN Switch Off has already commenced with the end of WLR products and services across the UK. The next group of areas to move to their Stop Sell is on the 9th of November 2023. You could be next - check our blog to find out.
April 12th 2023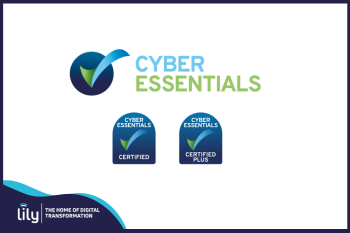 Cyber Essentials is a government-led scheme that ensures your organisation is protected from various common cyber threats. Organisations in particular are vulnerable to attacks from cyber criminals due to poor security measures in place.
April 11th 2023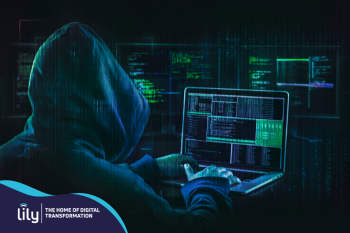 It's security month at Lily! This month, we'll be focusing on cyber security and how you can keep your organisation safe and protected from possible cyber attacks.
March 23rd 2023
Incorporating digital transformation into a business can bring big and successful change from outdated processes that may no longer work in the fast-paced, business world. If you are looking to embrace change, read on to find out how going digital can benefit your company to meet customer needs and demands of the digital age.
March 6th 2023
Digital transformation is the core of every modern business. In this blog, we break down what digital transformation is, what's involved and how it will help your business now and in the future.
February 16th 2023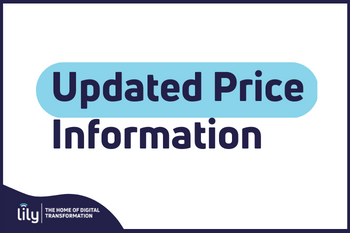 We are digital transformation specialists, and we believe that our leading-edge products and services can support your business through challenging times.
February 13th 2023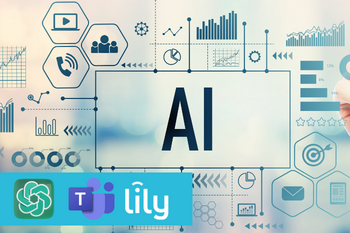 From this month, Microsoft has released a new subscription upgrade to Microsoft Teams called Microsoft Teams Premium. It is now available as a standalone subscription and an add-on license for those with a Microsoft 365 account.
This new upgrade brings in an array of new features that will make every meeting more personalised, smart, productive and protected.
February 10th 2023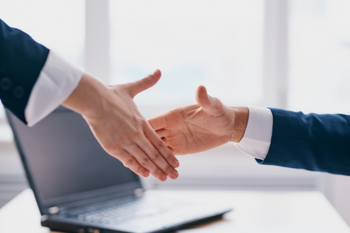 Our partner channel presents you with the chance to bring digital transformation products and services to your customers. Below we've listed the top 5 reasons why you should consider partnering with Lily.
January 22nd 2023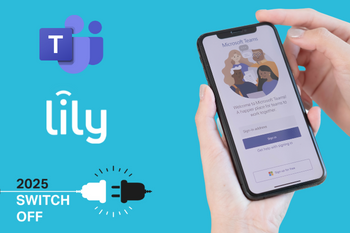 As of January 2023, millions of customers and businesses in the UK are still using the legacy ISDN network. With BT's announcement that they will be switching off and deactivating the network entirely by the end of 2025, it is more important than ever for businesses to ensure they are prepared.
December 19th 2022
In 2025, the UK government is planning to switch off ISDN completely. This is primarily due to the fact that the technology is now outdated and can no longer meet the needs of digital communication.
Additionally, the cost of maintaining the network is becoming increasingly expensive, making it an unsustainable option.
November 30th 2022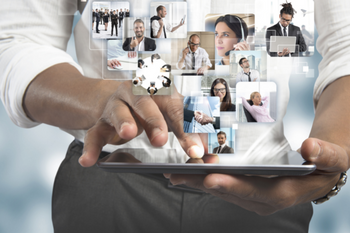 Keep up with the latest developments in technology can be challenging, and it's easy to overlook the importance of IT when other priorities are pressing.
However, if you don't invest in managed IT support, you could find yourself without access to vital services or data at a time when it's needed most.
November 21st 2022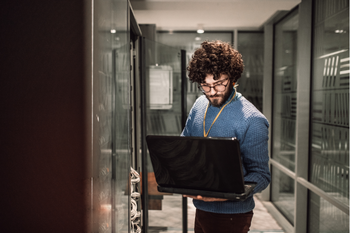 As the world becomes increasingly connected and dependent on technology, businesses are turning increasingly towards managed IT solutions to meet their various needs.
As a result, having access to expert IT support is essential if you want your business infrastructure to function efficiently and effectively at all times.
October 28th 2022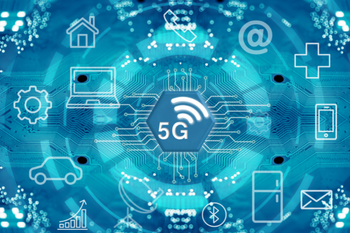 At Lily, our customers have a wish list as long as their arm when they come to us for our best-in-class business mobile service. We can help them move forward and we can do that using 5G.
Staying connected, problem-free data downloading, flexible working, the ability to work on the move from anywhere to anywhere else, business continuity when the lights go out; you want those features and more.
October 20th 2022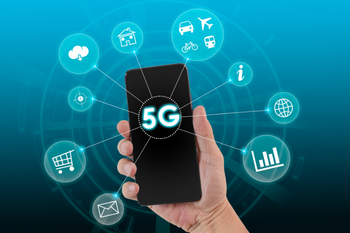 At Lily, we are all about making this digital transformation work for you. We believe the future for businesses is mobile and 5G can only make the experience better for colleagues and customers.

Mobile is the key to the way we conduct business, whether it is the device, the connectivity or the network and we are excited about the future for business in the 5G world.
September 26th 2022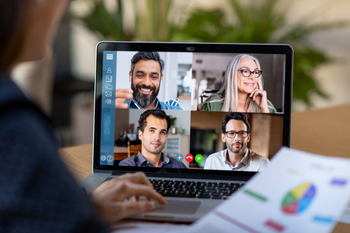 Unified Communications provides a reliable infrastructure for workplace communication, including voice and video.
The cost-effective solution elevates your existing remote working set-up, combining multiple different platforms into one piece of software - all of which is accessible from your mobile.
September 19th 2022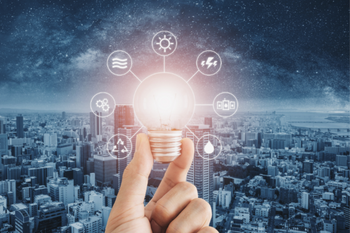 With more people returning to the office and the price of energy rapidly increasing, it is likely that the cost of your office bills will increase.
However, here at Lily, our specialised energy experts are here to help you secure the most cost-efficient tariff on the market through using our Smart Technology.
September 1st 2022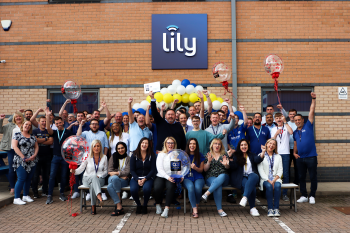 Lily has been recognised as a world-class company to work for in the Best Companies Q3 rankings list after demonstrating world-class levels of employee engagement.
We achieved the standard of excellence based on the results of a b-heard employee survey. The in-depth survey assesses employee engagement through questions on leadership, wellbeing, and personal growth.
August 17th 2022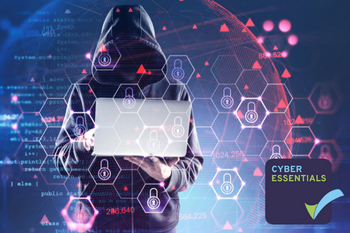 in the last year, 39% of UK businesses reported cyber-attacks. Most of these attacks resulted in at least one negative impact, and about half of these businesses reported a substantial negative outcome as a direct consequence of the cyber attack(s) they endured. Given these figures, cyber security in a modern business world is no longer a luxury, but an obligation.
August 11th 2022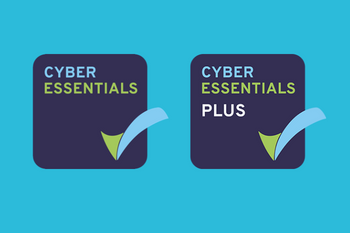 The Cyber Essentials Scheme is a government scheme helping organisations of all sizes to protect themselves against cyber threats. Compliance with the scheme not only protects your data, but also signals to other companies and customers that you can be trusted with their information.
July 28th 2022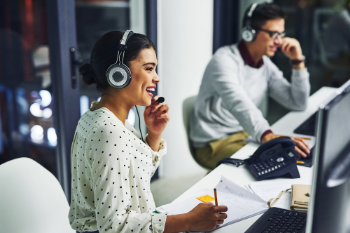 Call recording can protect your business against customer complaints and potential legal disputes. For instance, regulations such as GDPR ensure businesses follow a code of conduct, keeping customers informed about when call recordings are taking place, and seeking their permission throughout.
July 20th 2022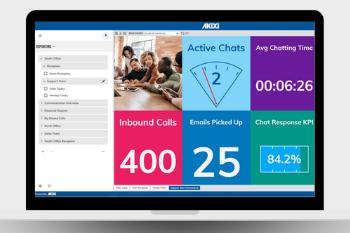 Call analytic software allows businesses to collect copious amounts of data such as frequently used keywords and phrases, through recording and transcribing calls. Businesses can then use this data by applying AI-based models to learn which characteristics perform better than others.
June 29th 2022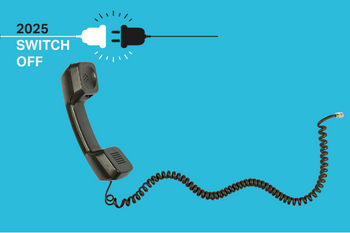 By now you have probably heard about BT's plan to deactivate their Openreach service, consisting of the ISDN (Integrated Service Digital Network) and PSTN (Public Switch Telephone Network) networks by 2025. But what will this mean for your business?
June 15th 2022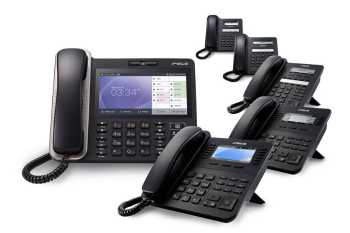 Looking to prepare for the 2025 switch off, enhance the way you do business and improve your communication strategy? Well, moving to a VoIP solution has the power to do just that.
The Openreach ISDN switch off announcement in 2015 signalled that they would stop taking new ISDN orders in 2020, with a view to switching-off and deactivating its ISDN network completely in 2025.
May 24th 2022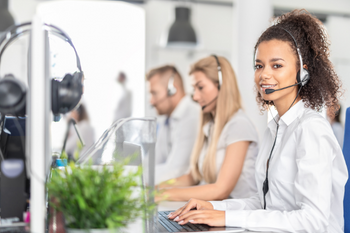 By using flexible and reliable cloud-based communications, contact centres can be a sound business investment for small and medium-sized enterprises (SME) with tight budgets.
Alongside the technological progress, customer expectations of a good experience have risen, so having a contact centre could be the right sales and marketing tool at the right time.
May 17th 2022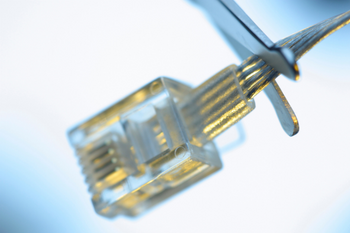 While it does make sense to start thinking about your migration from ISDN lines, it does not make sense to panic about such changes.
At Lily, we want to debunk some of the myths you might have heard about the transition, and help you find the right solution for you – with no rush!
April 20th 2022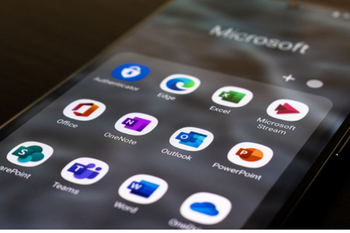 For the first time in 10 years the cost of Microsoft 365 went up in March 2022. This rise in price was not without reason, with a wealth of new additions, features and improvements, Microsoft are adapting to the changing workforce landscape.
With all of these new features and more, Lily believes that Microsoft 365 is worth it and we can help make it affordable
April 8th 2022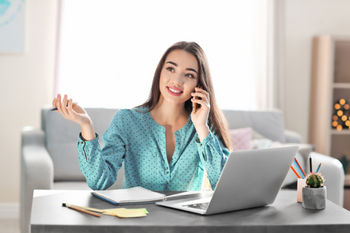 The predicted post-pandemic return to the office has yet to materialise. Instead, many companies have opted for ongoing flexibility including home and hybrid working. For SMEs especially, this has helped offset the cost of office rents and even led to a happier and more productive workforce.
March 22nd 2022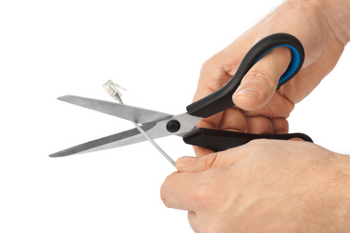 Some are calling it "the biggest social project since analogue television was retired some 10 years ago": the UK's telephone network is going digital. Plans are underway to switch off the PSTN (Public Switched Telephone Network) before the end of 2025 and these changes will affect every micro business that currently operates using traditional landline services..
March 16th 2022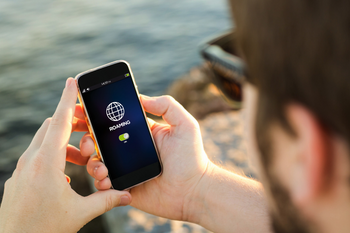 Whenever you check your emails, use Google Maps, or refresh your Facebook on the go, you're using data – handy right? Well, following Britain's withdrawal from the EU in turns out our much-needed data may now come at a price.
February 18th 2022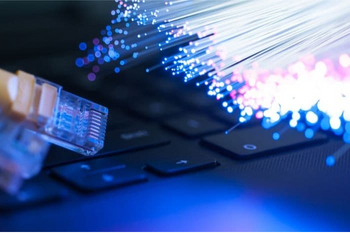 Broadband is such an integral part of UK business life that we don't even think about it when we are at our desks.
We just get on with the job in hand and the internet – used by 72% of the UK's workforce - does the rest.
February 14th 2022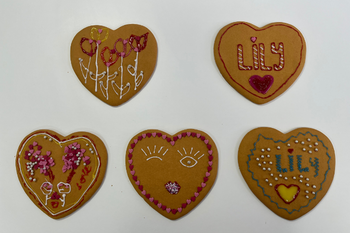 Love was in the air last Friday at Lily as we held one of our quarterly charity days to raise money for our chosen charities. The chosen theme for this one: Valentine's Day! The day was a huge success, raising a grand total of £1,795 for charity.
January 20th 2022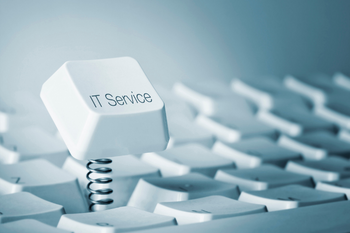 Are you still relying on your in-house IT team to manage your systems? It's high time you think about future-proofing your organisation before you get left behind. Technology has come a long way in recent years, and internal IT services aren't always equipped to keep up with the pace of innovation.
January 5th 2022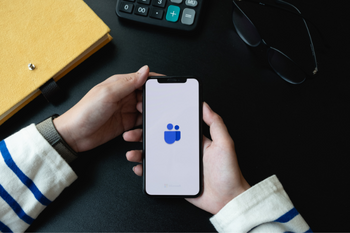 Where would we have been during lockdown without Microsoft 365 Business? Home to many of our essential applications including Outlook, Word, Excel and Powerpoint, along with the likes of Teams and OneDrive, the software system proved to be money well spent as working from home, digital communication and resilience-building became the 'new normal' for industries across the world.
December 20th 2021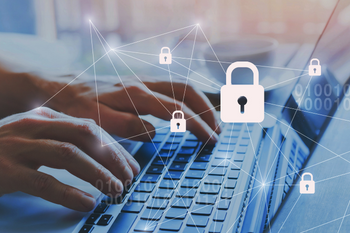 Over the past two years, businesses have had to adapt to new ways of working. From the move to home offices and hybrid models to the dramatic shift in digital transformation and the increased reliance on cloud services, companies must now consider their online security as a major priority.
December 10th 2021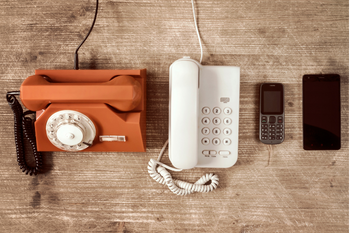 The advancement of communications technology can be recognised with a nostalgic glimpse into our not-so-distant past. Hybrid has been heralded as the future of work – driving legacy systems into unemployment!
November 30th 2021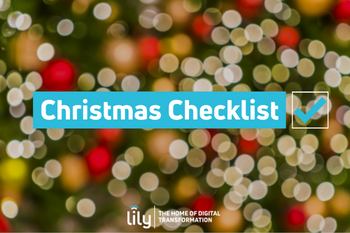 In the run up to Christmas there's loads of things to plan and change to ensure your business is prepared for the festive period. We've put together a checklist of the 10 things we think are the most important to make sure your business is ready for Christmas.
November 19th 2021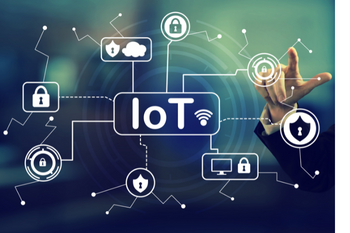 As technology advances, the Internet of Things (IoT) is becoming more and more popular. For those that don't know, IoT is simply everything that connects to the internet. IoT SIM cards are put into devices, giving them connectivity and allowing them to carry out tasks and send data.
November 10th 2021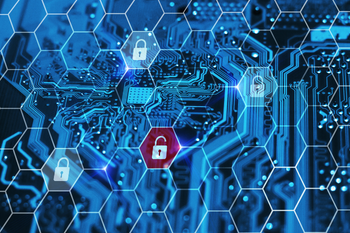 According to the Cyber Security Breaches Survey 2021, 39% of businesses experienced a cyber attack within the last 12 months, with over a quarter of them being attacked at least once a week.
This is a sign that you need to take your IT security seriously, otherwise you could lose on average £8,460 in a cyber attack annually.
November 1st 2021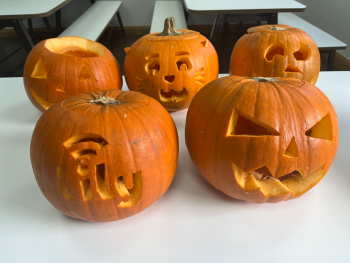 Last Friday we held another of our quarterly charity days, this time with a spooky theme. We are pleased to report that the day was a huge success and we raised over £2000 for our chosen charities!
Supporting charities and giving back to communities is something that is incredibly important to us here at Lily and it plays a huge part in our culture.
October 27th 2021
Business mobiles can play an important part of your business strategy and are now regarded as an essential tool in our work lives. If you're on the road a lot, then it's highly likely that your mobile phone is one of your most used items. Using mobile devices, such as smartphones and tablets, offer major benefits to businesses by increasing staff productivity and allow staff to work effectively from home.
October 20th 2021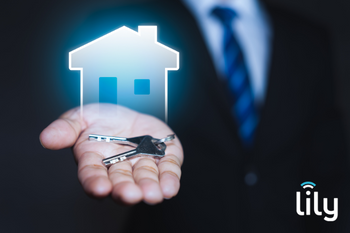 At Lily, we work with over 50 estate agents to provide them with whole hosts of solutions to improve their business efficiencies and operations. Our ecosystem of products ensures that we can provide opportunities for businesses to save money, whilst also future proofing their systems and procedures and protecting their client's data.
October 15th 2021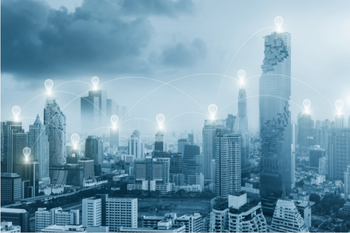 With the majority of businesses now welcoming staff back into the office, most would have been shocked to see that their recent office bills have drastically increased. With more people in the office comes increased business energy usage, as well as more vulnerability for cybercrime to strike your local business network.
October 6th 2021
Microsoft Teams already gives us so much, but the benefits don't stop with just the initial Teams application. Organisations can now make more of the application and utilise the ability to take and receive customer calls through Teams by integrating it with their existing external VoIP phone system, such as Horizon or iPECS ONE.
September 29th 2021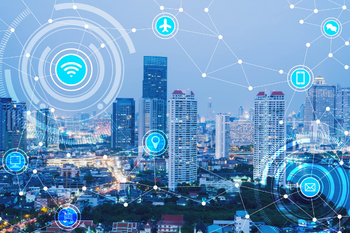 Many know by now that BT are committed to terminating traditional ISDN phone lines by 2025, meaning businesses across the UK must make the switch to another solution. The alternative solution? Voice over Internet Protocol (VoIP), a hosted solution that allows users to make calls using an internet connection. As many users make the switch to VoIP solutions, this therefore means that they have a heavier reliance on their broadband connection.
September 22nd 2021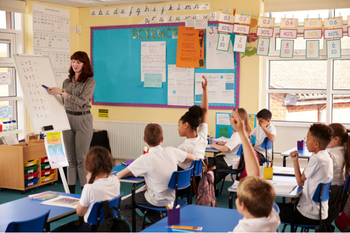 We have been digitally transforming schools all across the UK for almost a decade. Working with over 2,500 business, a handful of which are in the education sector, we have improved operations, efficiency and reduced out-goings using our award-winning eco-system of products and services.
Here are some common issues that we have resolved:
September 15th 2021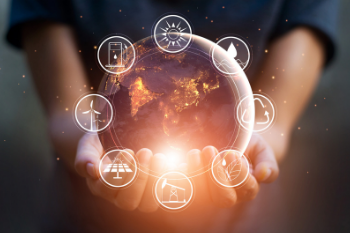 When it comes to reviewing your business energy contract, sometimes it can be difficult to decide which option is the best and most cost-effective for you and your organisation.
A lot of people are left wondering what is the best approach: a fixed or flexible contract?
September 6th 2021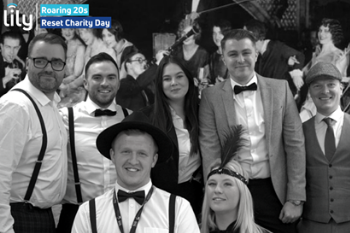 Last Friday we held a Roaring 20s themed charity day in order to celebrate the changes and challenges we have overcome in the business during the pandemic.
We are pleased to report that the day was a huge success and raised £1,586.50 for our chosen charities!
August 25th 2021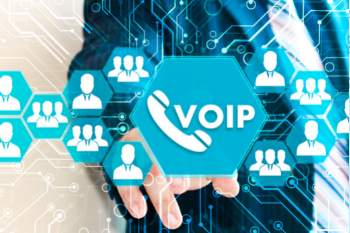 VoIP (Voice over Internet Protocol) phone systems are an example of cloud-based systems. VoIP technology allows you to make calls over the internet and with this comes a range of features and benefits.
Here's a list of our top 8 benefits to using a VoIP telephone system for your business.
August 19th 2021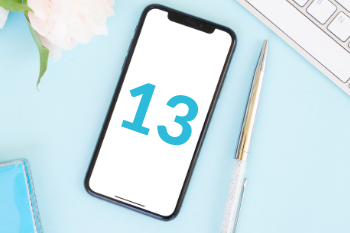 The latest and most exciting devices in the new iOS line-up, the iPhone 13 models, are rumoured to be announced on September 14th 2021, and ready for pre-order on September 24th 2021.
First things first, although 13 is an unlucky number in some countries Apple will still most likely call their new flagship the iPhone 13.
August 9th 2021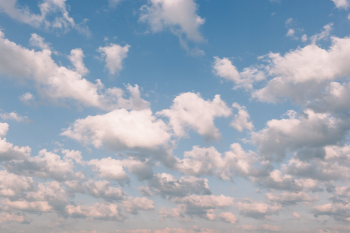 First and foremost, having a backup solution in place protects your organisations data and files. There are numerous ways you can lose your data, such as accidental or malicious deletion, malware or ransomware attacks, as well as system or human errors. Without having a cloud backup solution in place for Microsoft 365, you have limited access and control of your own data.
July 28th 2021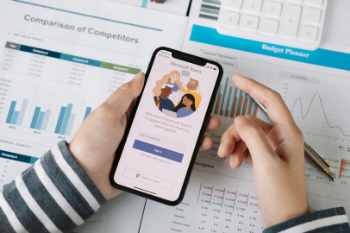 Microsoft Teams has gained in popularity during the pandemic as both offices and places of education have been forced to adapt to a hybrid working environment. Gone are the days of whole office meetings and full classes of students, as some now favour doing them virtually from the comfort of their home.
July 21st 2021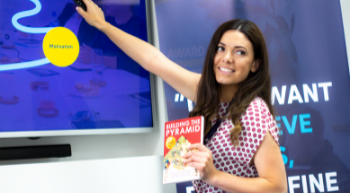 Looking after our employees is highly important to us here at Lily. That is why we have invested time, money and effort into providing benefits and resources for our employees in terms of both development and staff rewards. Read on to find out more about the benefits of working at Lily.
July 12th 2021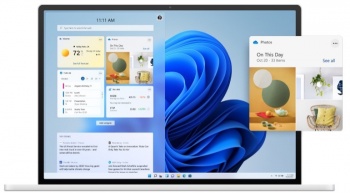 Windows 10 is now over 6 years old, first released back in 2015. Over the course of the years, it has received hundreds of updates over its lifetime. It's time to say goodbye, as support for Windows 10 ends on October 14th 2025 and the new and improved Windows 11 is almost on your doorstep!
July 7th 2021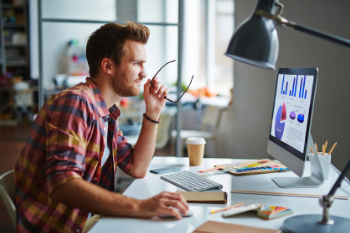 Microsoft 365 offers a range of innovative cloud applications to help your work life day to day, including standard applications such as Word, PowerPoint and Excel. Microsoft 365 offers so much more than this however, with plenty of useful applications that your business could be utilising to increase efficiency both in the office and at home.
June 29th 2021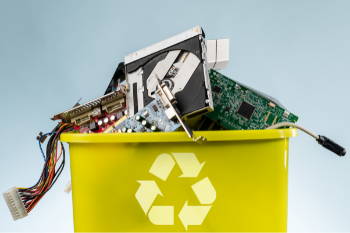 At Lily, we take our corporate social responsibility extremely seriously. Our new service, Lily Renew, allows businesses to ensure old technical equipment is disposed of in line with the UK's environmental legalisation and gives customers the opportunity to get cash back for old kit.
June 23rd 2021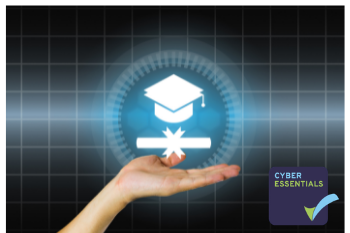 The threat of cybercrime is always prevalent, which is why the UK government has backed the Cyber Essentials scheme in order to reduce the number of businesses that are victims of cybercrime.
Are you certified and does your business have the measures in place to keep you protected?
June 16th 2021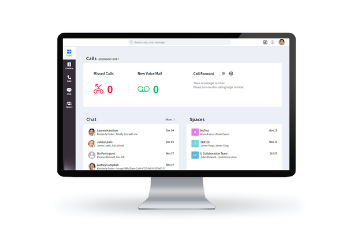 In the last year we have seen a rapid growth in hybrid working. As some of us start to slowly return to the office, there are still members of the team working from home, meaning that business wide communication still relies on virtual software. Unified communications are fundamental to businesses adopting a hybrid working strategy as they provide a variety of communications tools from within one platform, such as voice, video, chat and conferencing
June 8th 2021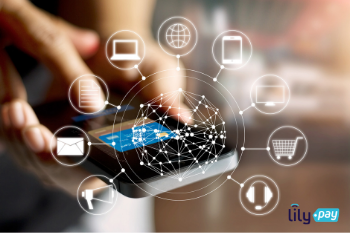 Merchant services are one of the most important aspects to running a successful retail business. After all, every business needs money in order to grow and operate. At Lily, we offer multiple channels of collecting money, depending on the type of business. Read on to find out which terminal option would be best for your business requirements.
June 4th 2021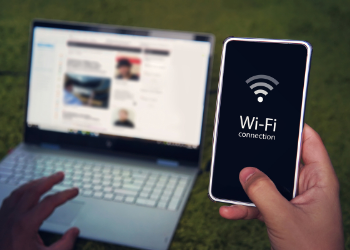 Facebook Wi-Fi gives visitors the option to connect to your Wi-Fi. It isn't a stand-alone Wi-Fi solution, but it gives access to existing Wi-Fi, complimenting their connectivity solution with an option to gain reach on Facebook. This will allow people to connect to your WiFi without needing to share passwords! Find out more here...
June 1st 2021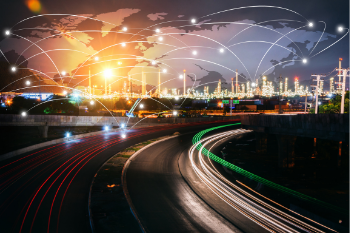 With many people working from home remotely, this year we have relied on our broadband more than ever to keep us connected with our work colleagues. As we start to return to the office, broadband is still something everyone relies on, no matter their department or role. There are times however when problems occur and your main connectivity service can go down, leaving you without internet and wondering what to do. Here's where 5G mobile backup can help your business out.
May 27th 2021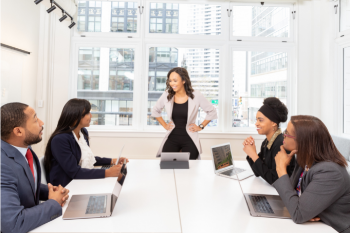 If we have learnt anything from the past year, it's that we are more successful when we work together. Business is no different – collaborating together can support both of our businesses growth journeys.
Partnerships provide knowledge, growth and support and that's why businesses should begin to focus their attention to them. By partnering with Lily, the opportunities can be endless, as the potential earnings are uncapped!
May 24th 2021
On Friday, Lily celebrated the Best Companies day and we are thrilled to have ranked #27 out of the Top 100 Best Small Companies to Work For in the UK!
That's not the last of the good news! We have also been placed #20 as the Best Company to work for in the Yorkshire and Humber region, and #8 in the Best Telecoms Company category.
May 18th 2021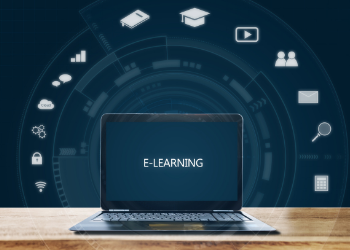 Recently, Microsoft has announced that they are launching new tools to make Teams an even more collaborative and productive hub for learning.
The first tool we want to share with you is 'Reading Progress'. This new feature will help aid students in improving their reading fluency.
May 12th 2021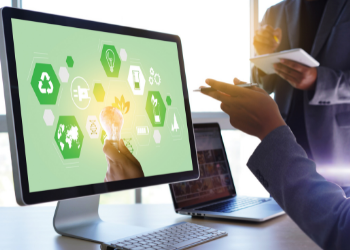 Many businesses across the UK are heading back to the office with the easing of lockdown restrictions.
As most individuals have been working remotely, they have been using their own energy, rather than utilising the office space.
April 23rd 2021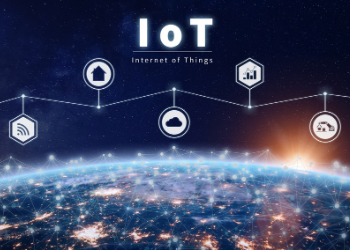 Businesses are now adopting IoT fast and witnessing the benefits, if your business hasn't it's time to get onboard with the new technology.
You don't have to reinvent your business to take advantage – it's pretty much guaranteed that you have potential for IOT solutions, you just don't know it yet!
April 19th 2021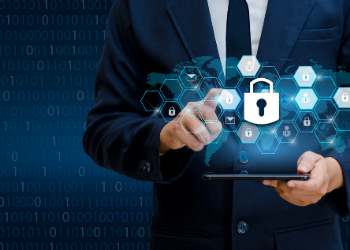 It's easy to think that because you have a small business, cybercriminals will pass over attacking your business.
That's certainly not the case and having the "not much to steal" mindset is narrow minded and dangerous thinking.
April 12th 2021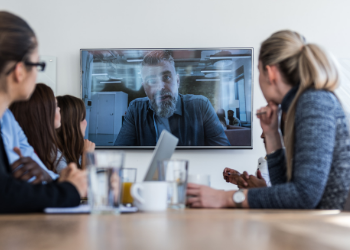 With many businesses witnessing huge benefits from employee's working from home, many organisations have introduced flexible working, a 'hybrid' way of working.
There's one problem that many organisations are now having to re-think their office spaces and adjust them to work in the 'new normal'.
April 6th 2021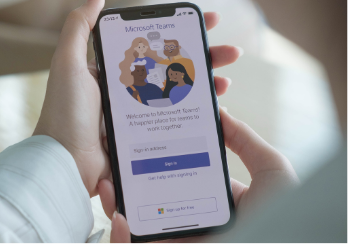 Many businesses are already utilising Microsoft solutions for email, calendar and document sharing, therefore incorporating Teams into daily workflows is a natural next step.
Microsoft Teams is now the centre for teamwork and is helping people be more connected, efficient and engaged! The use of the collaborative tool is demonstrating to various business that email is dead, it now seems a historic form of communication!
March 31st 2021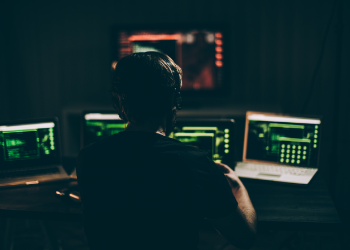 The Dark Web is a very real thing, it's the online hub for cyber criminals and it's impossible to prevent the traffic of illegal activity that goes on daily. There are millions of visitors every day and new websites and black marketplaces being created 24/7!
Because it's literally untraceable, criminals are more motivated to carry out cybercrime now than ever...
---
March 24th 2021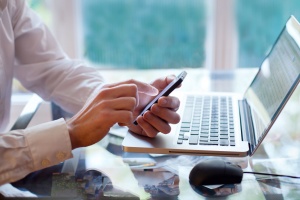 Microsoft Teams is an all in one collaborative tool, which helps your team stay organised and have better conversations. Teams is very intuitive, it's constantly growing and adapting to the needs and requirements of its users. Our latest blog gives you the top tips on why you need it in your workplace and how to use it, including creating Teams and joining a video call.
---
March 3rd 2021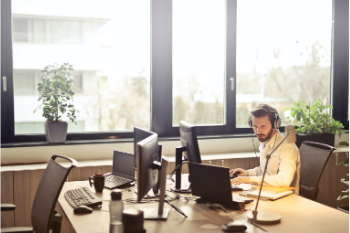 At Lily, we support many SME's with our tailored IT solution, Lily Shield. Outsourcing IT is common in businesses of all sizes because of various reasons. For smaller companies it's important for someone trusted to take the helm of their security. For larger organisations, it's providing additional support to the in-house IT administrator to centralise and take away some of the burden.
---
February 17th 2021
CONFUSED BY CONNECTIVITY?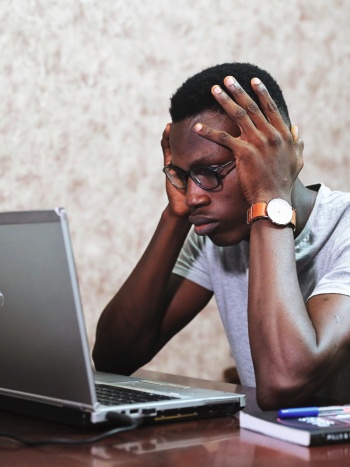 No matter the industry that you work in, internet connectivity is essential to your business. The best way to keep your business working at peak efficiency is to make sure your team never has to stress about the performance of your broadband.
High speed connections allow your team to download videos instantly, share files quickly and collaborate with each other in real time. VoIP is becoming an extremely dominant force in business communications, as people can now see the benefits of cloud communications as a result of home working due to the Coronavirus pandemic.
---
February 9th 2021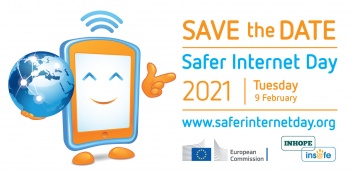 It's Safer Internet Day! Every February safer internet day is celebrated globally, to promote the safe and positive use of digital technology and inspire a national conversation. So, we wanted to share with you how at Lily we keep our school customers safe.
The internet is the most powerful tool for education but can also be dangerous, not just to your data, but also to vulnerable children who can access harmful content.
---
February 4th 2021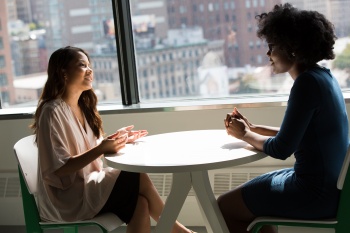 With 1 in 4 of us experiencing a mental health problem in any given year, it's never been more important to talk, in light of the circumstances we find ourselves in.

The coronavirus pandemic has brought hardship on so many people across the globe, in so many different ways from grief, job losses, loneliness to mental health problems.
---
February 2nd 2021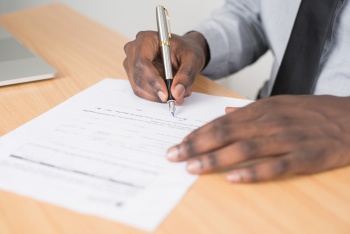 Long contracts are sometimes met with stigma depending on the product or service. We wanted to share with you 5 benefits to longer contracts that you might not have thought about, that save you time and provide your business security.
For most businesses there's never enough hours in the day. Growth is desired by most SME's and it's a white-knuckle rollercoaster ride to get there!
---
January 26th 2021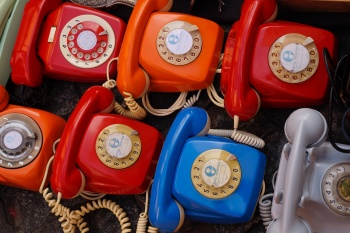 If you're a BT customer, you may have already received a letter advising of the price rises – these started to go out at the end of January 2020.
BT has announced two price hikes within approximately the last 18 months, the last being around six months ago.
---
January 15th 2021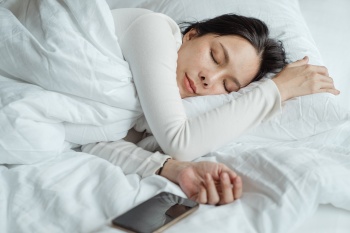 If your business operations are keeping you up at night, we are here to help!
Wellbeing is extremely important to us, that's why we have partnered with Health Assured to give our employees extra support and guidance. We wanted to share their top tips on getting a good nights sleep with you.
---
January 13th 2021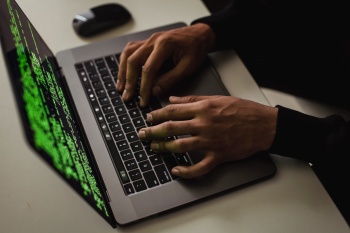 2020 was shadowed over by the Coronavirus pandemic, but even during this outbreak that affected everyone world-wide, that didn't stop cybercriminals from taking advantage.
Let's take a look at the stats from last year and find out just how big the risk of your business being struck is, and how much it could cost you in the long run.
---
December 21st 2020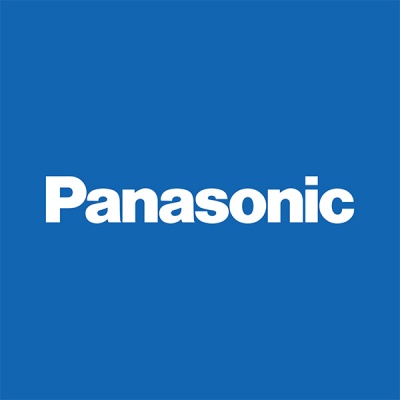 Panasonic have announced their decision to leave the business communications market in two years by 2023. But there's no need to panic!
The market has changed, businesses want to use their feature-rich telephone systems but using the cloud. This has become apparent as a result of the pandemic which has forced hundreds of thousands of companies to work from home but attempt to provide the same level customer support that their customers were used to.
---
December 18th 2020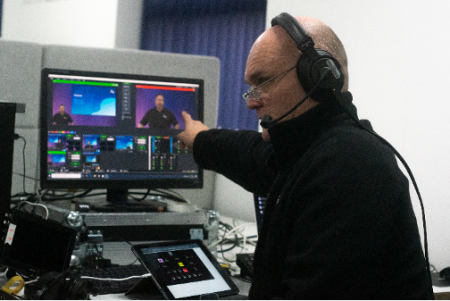 What a year 2020 has been! At Lily, we haven't let the pandemic dampen our culture, we have adapted well to home working and ensured to have lots of virtual fun throughout the year.
On Thursday last week we hosted our first virtual conference, an exciting and monumental moment. It was a busy day and full of great content, we created 40 videos and 139 slides for the event!
---
December 16th 2020

Winning five awards at the CDSMA's is a massive honour to us at Lily. We are delighted to be recognised for our hard work and achievements. 11 years into the journey we remain as committed and driven to grow Lily and develop our eco-system.
2020 has been a whirlwind of a year for everyone globally; it feels somewhat bittersweet that this year we have managed to grow our revenue and be recognised for our success within the industry.
---
November 3rd 2020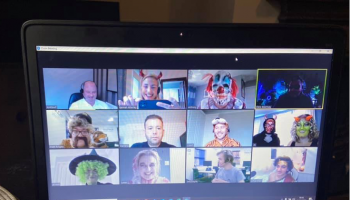 Last Friday was Lily's Spooktacular Charity day and we are very pleased to report that the day was a huge success, raising over £1,000 in total!
Supporting charities has always been extremely important to Lily and fundraising days are a regular feature in our calendar...
---
October 14th 2020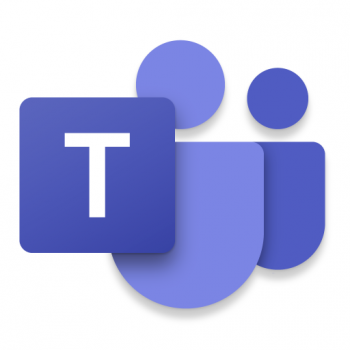 Millions of people have been using Microsoft Teams for months during the coronavirus pandemic; it's become a trusted application used by organisations worldwide.
More than likely, there's a number of features you are not aware of. When using any software it's really simple not to stray into the unknown when you think you are already utilising it's key features.
---
October 6th 2020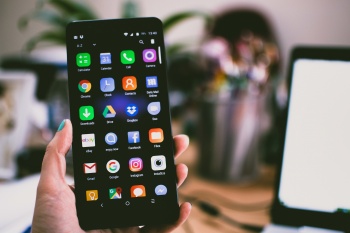 Mobiles are essential for businesses to ensure their employees are being as productive as possible. Having access to a business mobile device allows them to be available, wherever they are working from.
Employees need to be able to reach their colleagues, clients and suppliers regardless of where they are, to respond to urgent matters, access important business information and accept meeting invitations.
---
October 5th 2020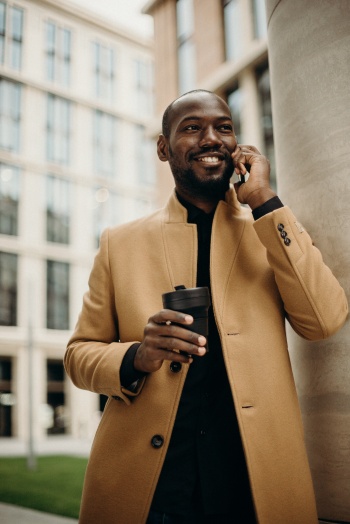 In the current climate it's best to be prepared for fast changes, local lockdowns are happening across the country. The government are advising people who can work from home, to continue working from home.
There's lots of businesses at the moment who are still safely operating in the office, but it's important to know the steps to moving your phone system home, so you feel confident knowing your business will be fully operational, if the worst happens.
---
October 2nd 2020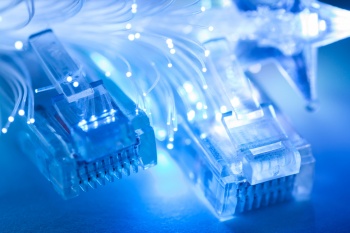 The Full Fibre infrastructure cuts out the cabinet to deliver lightspeed broadband direct to your door. This provides your business with a better connection and more time spent doing what you do best.
Full Fibre is an exciting innovative technology which is going to allow huge economic growth for businesses across the UK. If you're in Salisbury we can support you in upgrading to FTTP safely, without any disruption to service, get in touch today!
---
September 28th 2020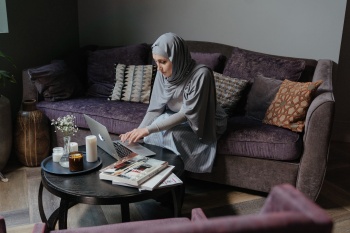 With more businesses making the move to work from home because of the latest Government advice, this makes businesses more vulnerable to cyber-attacks. Remote working opens the door to new opportunities for cyber-criminals to take advantage of if you haven't invested in the latest infrastructure to support remote working. It's really important to take IT Security seriously to protect your assets. Many businesses across the UK have unfortunately been hacked because of the current climate.
---
September 25th 2020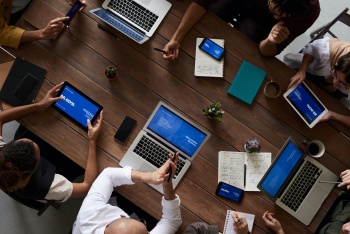 For many businesses working from home is here to stay. Remote working has moved from being a niche requirement for a small subset of employees to a mainstream requirement with the Coronavirus pandemic. Microsoft Teams has been a platform used by businesses on a global scale to keep in touch with their teams and customers. It's a Unified Communications Solution – but has your business been using Teams to its full advantage?
---
September 16th 2020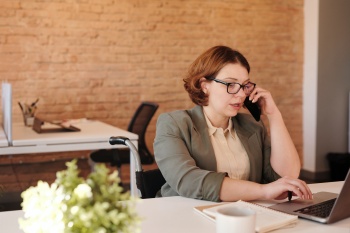 The question currently popping up in everyone's conversations at the moment is - "Do you think we will go into a second lockdown?" With restrictions being increased across the UK and more areas receiving increased support to fight coronavirus spikes, I'm sure you will agree it feels like we are close to the tipping point.
---
September 9th 2020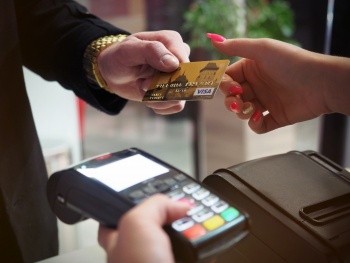 According to Tradingeconomics.com, Office for National Statistics 2018, UK Consumer spending has increased each year from 2016 to 2019, in excess of over £330 million.
In fact, over 60% of payments are made over eCommerce, especially in the current climate. The pandemic has accelerated the change in our buying habits of using cards and contactless payments so it's never been more important to find out how you can save money by switching your merchant services provider.
---
August 27th 2020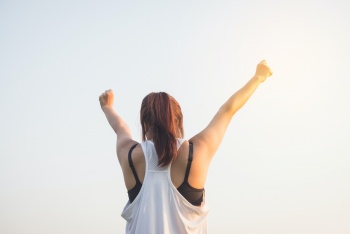 For most people, it's coming up to six months of not visiting the office, which is a really long stretch that can potentially create a loss in motivation and direction.
As people are at the heart of any business, we think it's really important to protect your teams and support them in staying motivated and focused. We wanted to share with you 5 tips that will help boost your employees mood and productivity.
---
August 12th 2020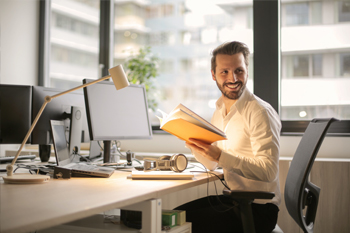 Millions of people are still working from home as lockdown continues in the UK, as the nature of their work means it's not necessary for them to travel to their place of work.
Microsoft reported at the end of April that use of Microsoft Teams reached 75 million daily users. It's great to hear so many businesses are using the collaboration tool to keep in touch, manage their team and share content.
---
August 5th 2020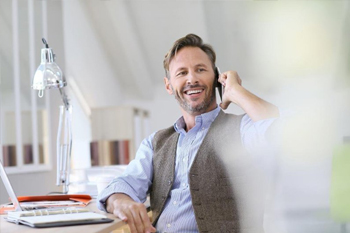 There is no question that upgrading your phone system will benefit your business in a number of ways.
Technology has advanced dramatically over the last decade; features you could have only once dreamed of are available at your fingertips.
---
July 27th 2020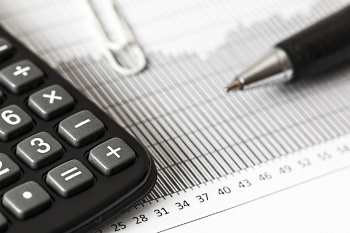 At Lily, we always look to create efficiencies and tailor our solutions to help our customers work smarter, not harder. These are just some of the ways that we've tailored our solutions to the specific needs of accountancy firms. The "new normal" means people are now used to virtually speaking face to face. We provide accountancy firms with video conferencing software, wherever they are, on any device!
---
July 23rd 2020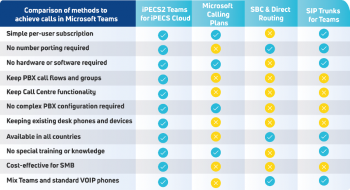 iPECS2Teams have teamed with Microsoft Teams bringing the calls from iPECS Cloud to Microsoft Teams users. Adding voice and calls to Teams delivers improved user productivity and effectiveness of the Microsoft Teams platform. Businesses can say goodbye to the frustration of having two systems and say hello to iPECS2Teams on PC, Mac and mobile!
---
July 20th 2020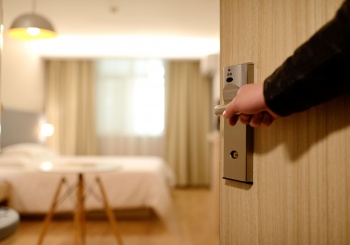 At Lily, we always look to create efficiencies and tailor our solutions to help our customers work smarter, not harder. These are just some of the ways that we've tailored our solutions to the specific needs of hotels & leisure facilities.
The "new normal" means some guests will need to attend events virtually. VoIP with video conferencing can enable your clients to communicate via video from your conference rooms, allowing you to have bigger events.
---
July 17th 2020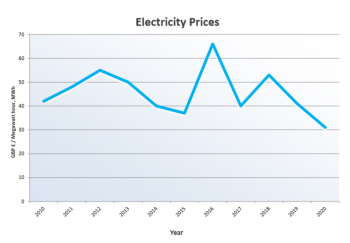 Due to the lack of demand, the energy market is currently experiencing record ten-year lows (non-commodities).
Energy is similar to mortgage rates, when interest rates are low you can make greater savings. Customers who have locked in their energy rates over the last few weeks have been achieving 5% annual savings! This is because oil contributes to the rate of our energy bills and as a result of the current climate prices have massively dipped.
---
July 11th 2020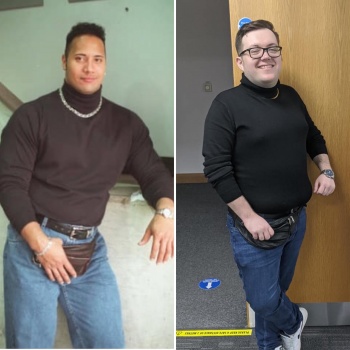 It's been a year since the launch of our Lily Performance Academy (LPA); our dedicated online platform which is there to support our employees learn about the business improving their knowledge and skill set. The platform is there to provide our team the means to be as successful as they want to be, it's powered by the BKSM Personal Success Model.
---
July 6th 2020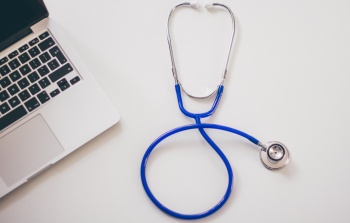 At Lily, we always look to create efficiencies and tailor our solutions to help our customers work smarter, not harder. These are just some of the ways that we've tailored our solutions to the specific needs of healthcare.
The demand for health care is high, so that's why having visibility of call statistics is crucial as it provides a wealth of knowledge.
---
July 1st 2020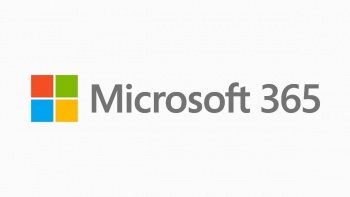 Microsoft recently updated their Office 365 product to Microsoft 365, but why the name change?
Gone are the days that 365 is solely for Excel, PowerPoint, and Word; Microsoft wanted others to recognise this. The new Microsoft 365 is designed to allow your business to innovate and achieve more through their wide variety of cloud apps.
---
June 21st 2020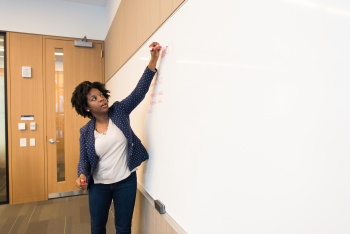 At Lily, we look to create efficiencies for schools and ensure our solutions ensure they work smarter, not harder! Our phone solutions integrate with SIMS which is used by most schools in the UK. The integration of our phone system with SIMS means when your phone rings, you can see the relevant pupil associated with the phone number and the parent or carer who is ringing...
---
June 18th 2020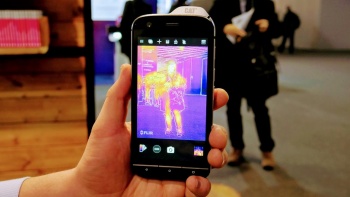 Thermal imaging and fever screening can support businesses by providing a first line of defence against individuals infecting others with illnesses such as coronavirus. Implementing a thermal imaging camera will help to create a safe environment where employees and customers can feel more comfortable returning to work or to shop.
---
June 15th 2020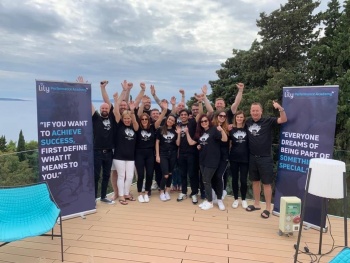 86% of people struggle to switch off from work according to a Microsoft study. That's a worrying statistic and has come from employees nationally feeling like they are "always on" due to pressures and advancements in tech.
At Lily we believe small changes make a big difference, that's why we focus on improving operations, creating efficiencies for businesses which in turn supports employees whilst increasing profit and revenue.
---
June 11th 2020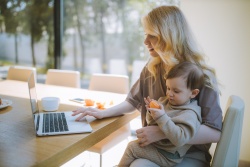 Millions of people are still working from home as lockdown continues in the UK, as the nature of their work means it's not necessary for them to travel to their place of work.
Microsoft reported at the end of April that use of Microsoft Teams reached 75 million daily users. It's great to hear so many businesses are using the collaboration tool to keep in touch, manage their team and share content.
---
June 8th 2020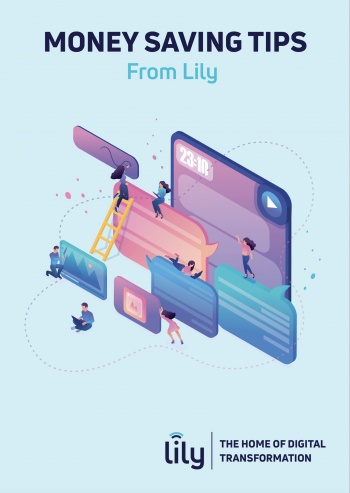 FREE COST SAVING GUIDE - DOWNLOAD TODAY!
No one wants to spend more money than they need to, so that's why we have produced a business support document that's full of money saving tips to take the pressure off your finances whilst improving your operations and creating efficiencies.
---
May 27th 2020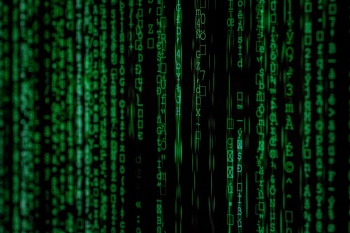 Are you still using the simplest passwords that are easy to remember?
If so, you're allowing yourself to become increasingly vulnerable to a cyber-attack. Nearly every website you visit insists you create an account and think of a strong password. It's so easy to fall into the trap of using the same password every time or getting slightly creative and changing one of the characters.
---
May 22nd 2020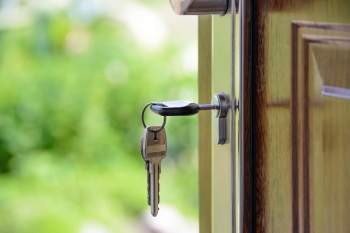 The government relaxed the lock down for Estate Agents last week allowing for viewings to be taken place. However, it's important for agencies to be able to connect with all customers whether that's virtual or in person.
We investigated what Estate Agents have learnt from Remote Working, here are our findings...
---
May 19th 2020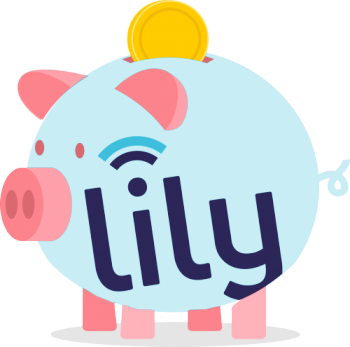 Saving your business money doesn't have to mean reducing the quality of services and solutions you are currently using. Instead, check out these top tips from Lily on how to save money without affecting with your business.
These tried and tested tips can produce significant savings whist improving your technology.
---
May 13th 2020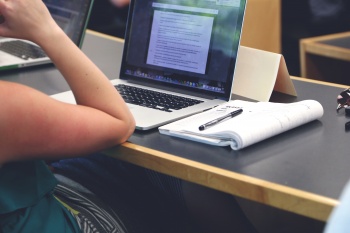 At Lily we are always encouraging our teams to learn new skills and to grow themselves by expanding their knowledge. We have created a dedicated online platform called the Lily Performance Academy for our employees to learn about all areas of the business as well as improving their knowledge and skill set.
---
May 11th 2020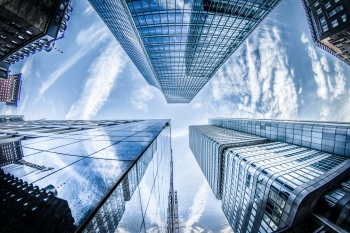 Boris Johnson addressed the country last night and set out a three-step plan to end lockdown on a long road to freedom.
The announcement has got everyone wondering what life after the coronavirus will look like.
---
May 8th 2020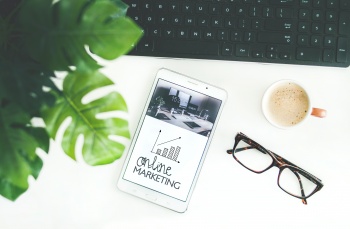 Partnerships provide knowledge, growth and support and that's why businesses should begin to focus their attention to them.

Within minutes your marketing agency can have experts in new fields, relationships you could only dream of and uncapped revenue potential.
---
May 7th 2020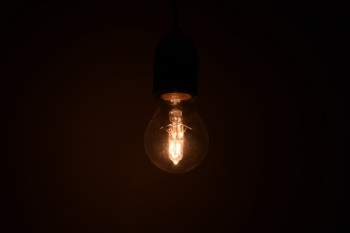 Recently in the news it has been reported that oil prices went negative meaning they've had to pay firms to store it because of the lack of demand.

Oil contributes to the rate of our Energy bills and as a result fixed rates are the lowest they have been in 3 years!
---
May 4th 2020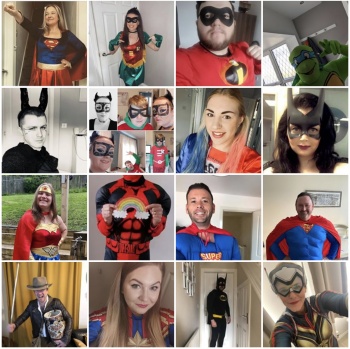 Supporting charities has always been extremely important to Lily and fundraising days generally happen bi-monthly. Even in lockdown this wasn't going to change! Several people in the business got to work and organised a Charity day with a twist – online activities only to stay within the stay at home guidelines.
Last Friday was Lily's 1st virtual Charity day and we are very pleased to report that the day was a huge success, raising a massive £1,850 in total!
---
April 30th 2020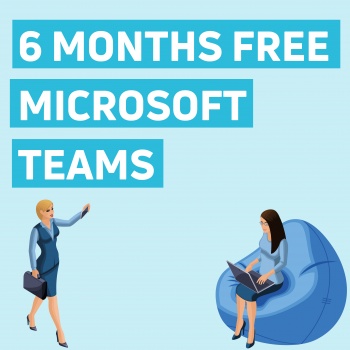 Video calls are now more important than ever, not only in business but in our private lives too. The value of video conferencing is not to be underestimated. It's another way businesses can see each other without the need to travel. Here at Lily, we are supporting businesses in having better conversations with their teams, customers and suppliers within the Coronavirus lockdown by offering businesses 6 months free access to Microsoft Teams Business.
---
April 28th 2020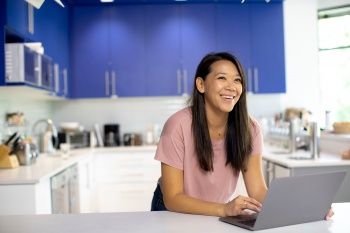 At Lily, we've been facing the same challenge as any other business during this difficult time and adapting to working from home. To help fellow businesses, we've written a list of things we have implemented to improve the remote working experience of all our staff. Let us know if you think we could add anything else to our list!
---
April 27th 2020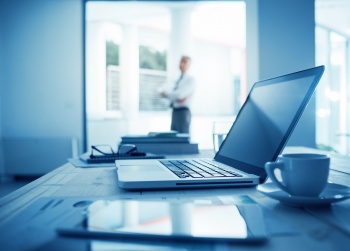 It's great to see within this pandemic so many organisations working together to service the nation, the goal being to ensure everyone has the support and protection they need, such as PPE equipment, food and mental health support.
All of the above evidence that partnerships provide knowledge, growth and support and that's why businesses should begin to focus their attention to them, because the opportunities can be endless.
---
April 22nd 2020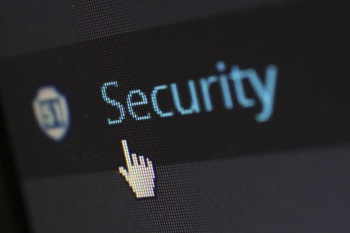 Now that people are spending more time than ever at home on their devices, security vulnerabilities are becoming a heightened threat. Many people have been signing up to new apps which open up the door to people's data, without much in the way of security provided through their home WiFi. Businesses are able to protect personal data relating to their employees passwords whilst in the office, but what about now everyone is at home?
---
April 20th 2020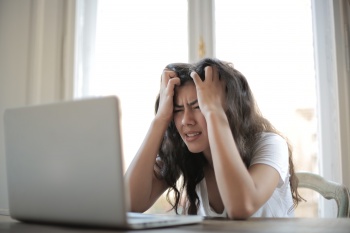 It was announced last Thursday that the Coronavirus lockdown will continue for another three weeks. Yes – that's another three weeks of sharing the Wi-Fi with the family!
If your connection is frustratingly slow and you have tested it to its limit, try these tricks to boost your broadband speed.
---
April 17th 2020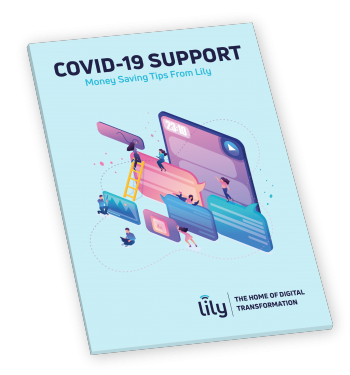 No one wants to spend more money than they need to, so that's why we have produced a COVID-19 support document. It's full of money saving tips to take the pressure off your finances whilst improving your operations and creating efficiencies. As an extra arm of support during this difficult time, we're offering a full day free of charge consultancy. This will be a full analysis of all your current services to identify areas where savings can be achieved.
---
April 15th 2020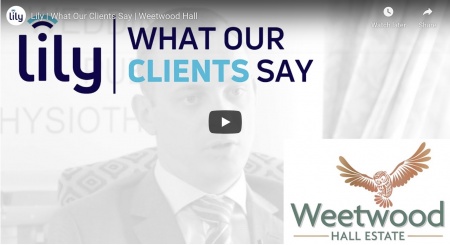 In this video, the 4-star luxury estate, Weetwood Hall, described how they moved their phone systems to Lily, upgrading from outdated ISDN to new SIP technology in order to improve efficiencies and save money. Once Weetwood Hall realised what they could achieve with Lily, they have started moving more and more of their infrastructure over.
---
April 3rd 2020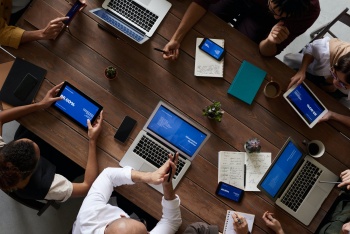 We are all spending more time online due to the lockdown. For that reason, we have created a series of tips on how to stay safe online. Just because you are at home doesn't mean you are safe; be vigilant and aware online. If you're worried that your details might have been compromised, contact us for a free audit of the dark web to find your stolen passwords.
---
April 1st 2020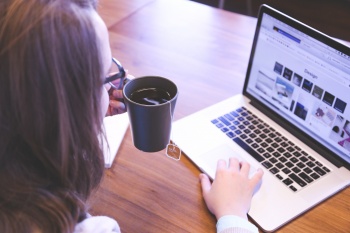 To get started remote working efficiently, having the right tools is essential. Check out our list of some of the most important systems you'll need to beat the remote working puzzle. you want to know more, check out our 5 useful tips for effective home working blog for how to stay focussed and motivated when you're at home.
---
March 31st 2020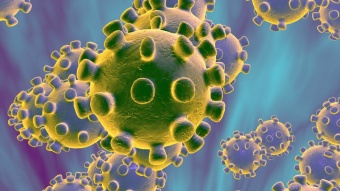 During these unprecedented times, we wanted to ensure our customers, suppliers and partners, that Lily continues to operate as usual, with the slight amendment of remote working for the majority of our team.
---
March 30th 2020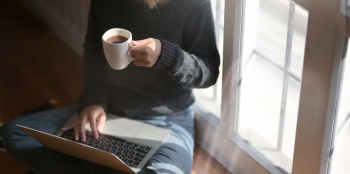 Due to the latest coronavirus pandemic, most people are now working from home. As for many, workers, this is a new experience, we would like to share 5 useful tips for effective home working to help you get the most out of your day.
---
March 27th 2020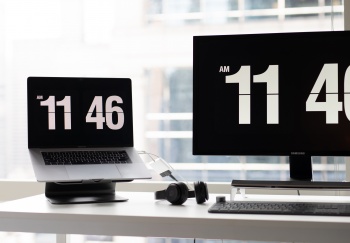 On Sunday 29th March 2020, the clocks will go forward and you will need to make necessary updates to your business phone systems to keep the time relevant and up to date. Please see below our user guides for making the required changes based on your system type. The good news is, if your phone system is cloud based, then you don't need to make a change! The time will update automatically.
---
March 26th 2020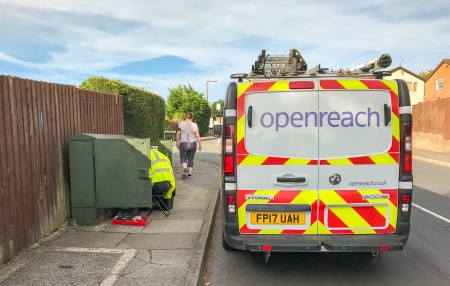 During the COVID-19 pandemic, we will be bringing you up to date information affecting the comms industry to keep our clients informed. Please see below for the latest update regarding BT Openreach services. In line with the Government advice on social interaction and movement, Openreach will be restricting engineer visits, effectively limiting service delivery to self-installs until 1st June at the earliest.
---
March 23rd 2020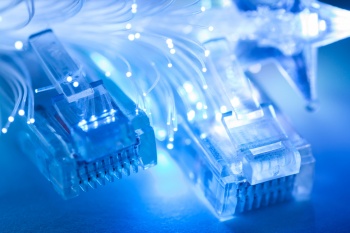 2020's the year, and full fibre is here! As a partner of Cityfibre, we are committed to helping them with their pledge to transform the UK's digital infrastructure.
With more and more businesses moving to cloud communications, implementing remote working solutions and handling more data then ever before, it is time to move to full fibre.
---
March 11th 2020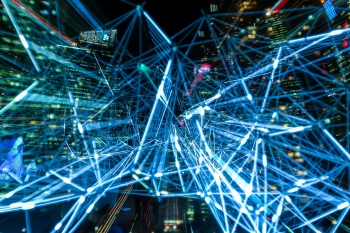 Recent research by Censuswide shows that 25% of businesses in the UK are still unaware of the ISDN switch off that is coming in 2025. BT are set to switch off ISDN and PSTN by 2025 and are going to move their whole network over to SIP. The current ISDN setup is deemed as outdated and in need of newer technology, just as analogue TV was switched off several years ago.
---
March 9th 2020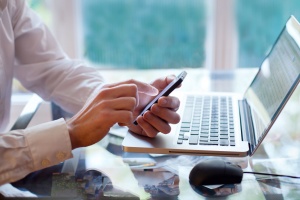 Our partner programme empowers other business providers to take advantage of our award-winning portfolio of comms and IT solutions. Whether you already provide similar services and want to expand your offering, or you're looking to add another revenue stream to your business, then speak to Lily today.
---
March 5th 2020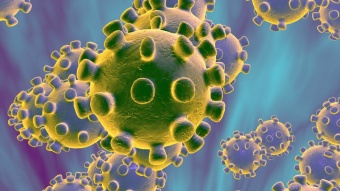 Serious strategy planning has started as we have been informed that we should be braced for an increase. All employers should be ready to implement strategies to protect their workforce from COVID-19 whilst ensuring continuity of operations. During an outbreak, all sick employees should stay home and away from the workplace.
---
February 24th 2020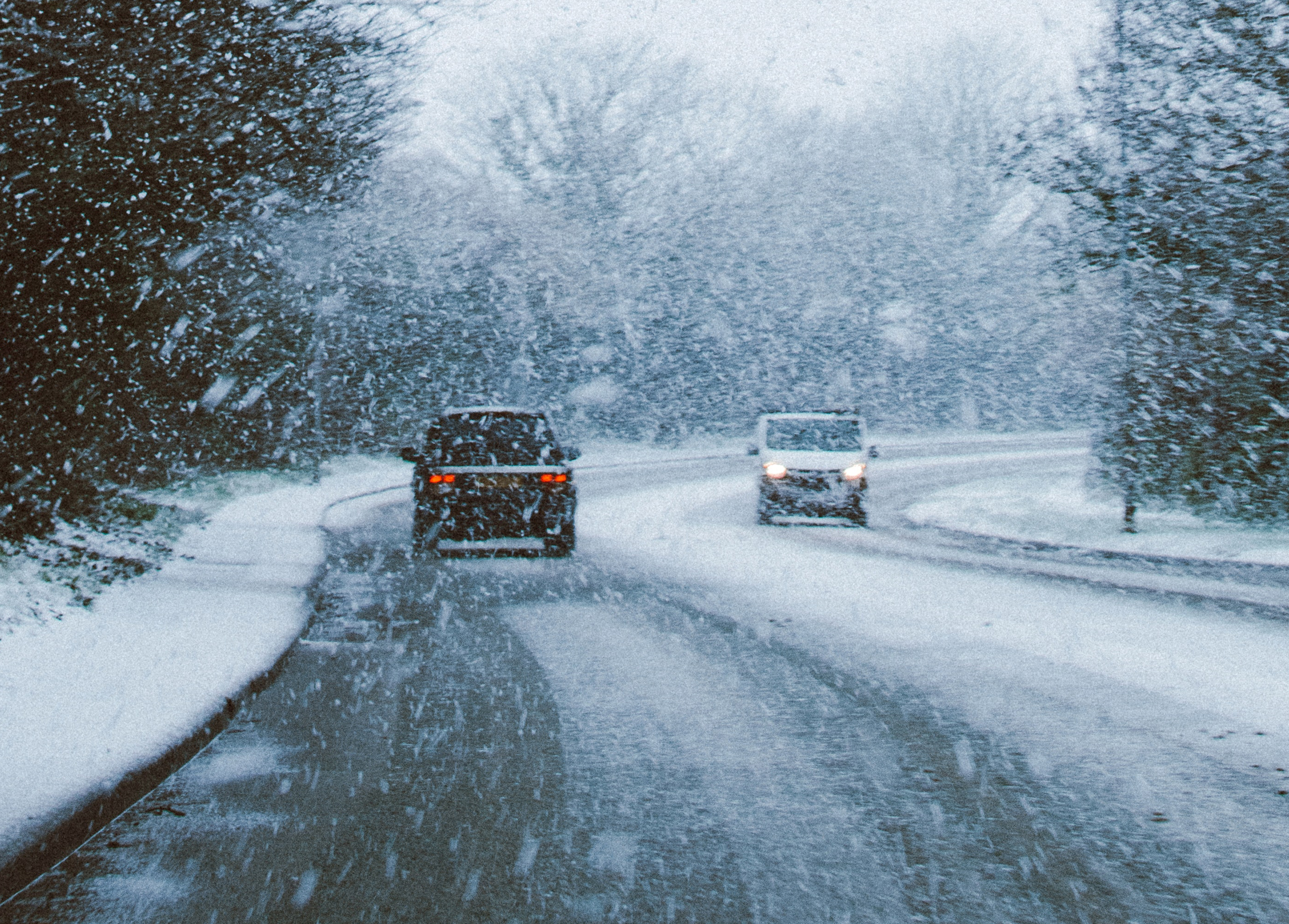 The recent storms that have struck the UK goes to show just how devastating the natural weather can be. No matter the circumstances, your business has to be able to keep running and communicate effectively with your customers. Has your business been affected by a disaster that you had no control over?
---
February 22nd 2020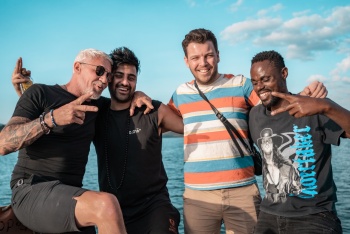 We have been delighted to sponsor James Bennewith known to many as 'Diags' from The Only Way is Essex. James is a customer of ours, so we wanted to support his journey in helping children who are in crisis in Uganda by donating £500. Our donation will go towards building materials and local tradesmen.
---
February 20th 2020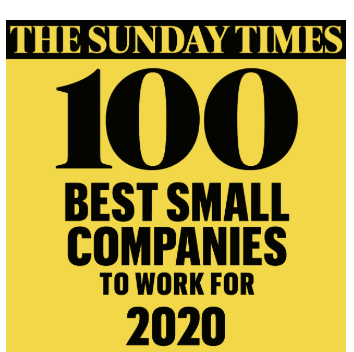 Last night Lily celebrated at The Sunday Times awards dinner for being recognised in the Best 100 Small Companies To Work For 2020 with a rank of 26th out of 100! This competitive list spotlights the highest best companies index scores. We recently received our Best Companies 3 star accreditation and couldn't be prouder of achieving position 26 out of so many amazing companies.
---
February 17th 2020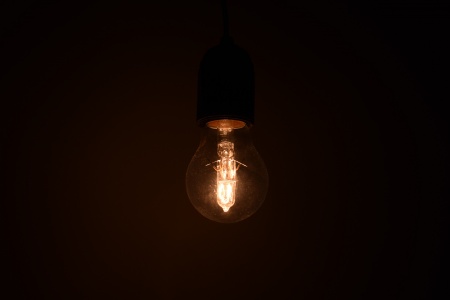 If you significantly increase the amount of power you draw from the grid, you should always make sure your kVA allowance has been arranged in advance with your network operator, or you more than likely will be charged excess capacity charges by your distribution network operators. Find out more about our free audit.
---
February 10th 2020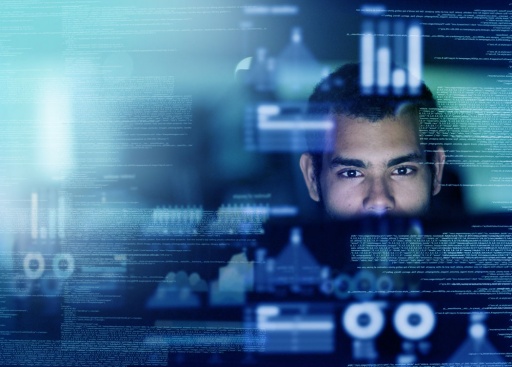 Digital Transformation results in changes to business operations, proposition delivery and value to clients. In order to get ahead of your competition, you need to adopt a digital transformation strategy. For more information, download our FREE digital transformation whitepaper today. Click on the link below to download.
---
February 6th 2020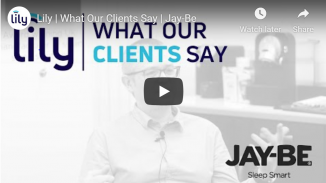 In this video, leading bed manufacturer, Jay-Be, describe how they moved their business phone system, business mobiles and I.T. services to Lily, in order to save money and improve efficiencies.
---
January 31st 2020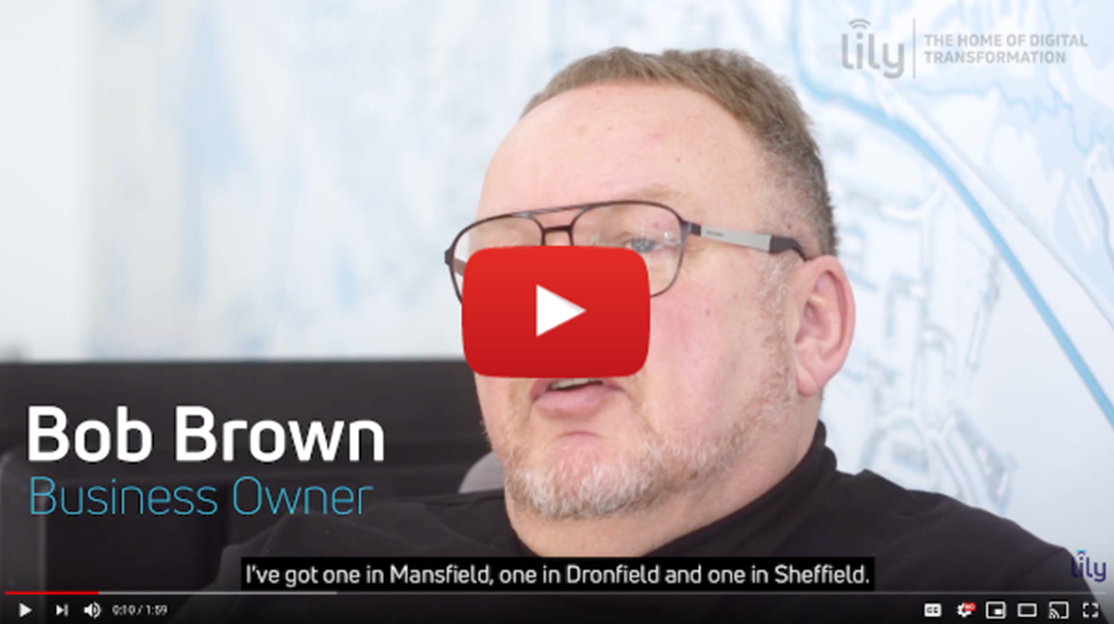 Estate agencies rely on the power of communication to operate their business and deliver great customer service. Having a powerful business phone system that can work across several sites is a great benefit to leading Northern estate agency, Whitegates.
---
January 14th 2020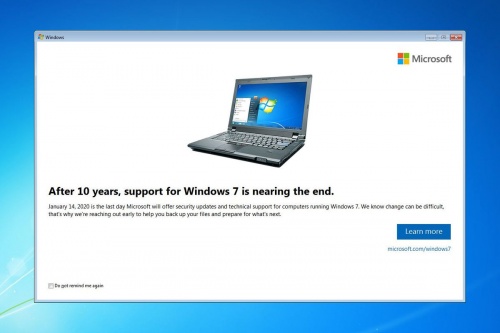 As of today, on January 14th 2020, Microsoft will stop support for Windows 7. Put simply, your Windows 7 devices will stop getting important security updates that can put your business at risk of cybersecurity threats. Not only are you more susceptible to cybercrime, but you are also putting your customers data at risk, causing GDPR concerns.
---
November 20th 2019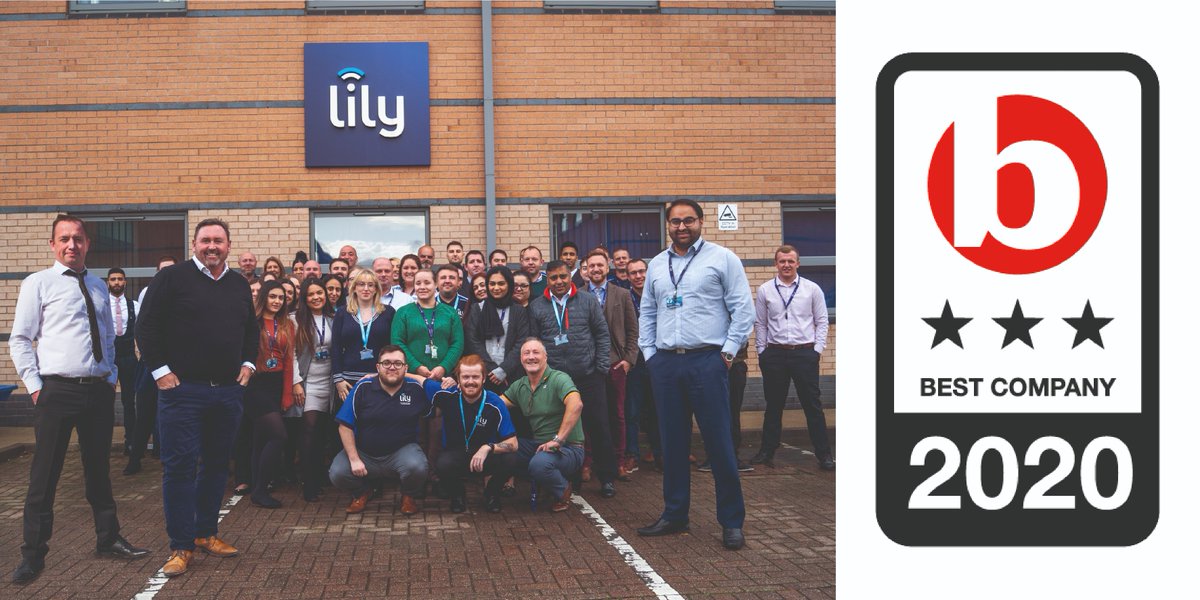 Lily is celebrating this week as we have been accredited 3 stars from Best Companies! We have upgraded as last year we were awarded 2 stars so we're really proud of the achievement and it's the highest accolade we could be awarded by Best Companies.
---
November 14th 2019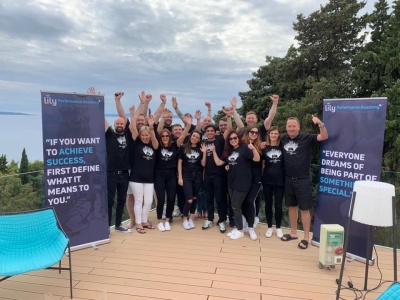 To celebrate our company growth, this year we took our 'Succeeders' on a once in a lifetime trip to the home of Game of Thrones - Croatia! A fantastic time was had by all with great food, sunsets, sightseeing, quad biking and more. See a round up of our photos below to see what a great time the team had in Croatia 2019.
---
September 27th 2019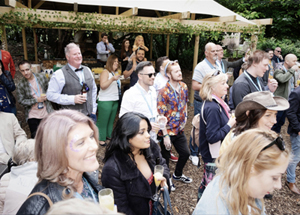 Lily is celebrating ten years in business and we made sure to celebrate in style with #lilyfest2019. A festival to celebrate all our achievements over the past 10 years with our friends and family. There was non-stop entertainment; with a hog roast, BBQ, firebreathers, a human buzz wire, coconut shy and circus performers, which all made for a fun packed day!
---
May 23rd 2019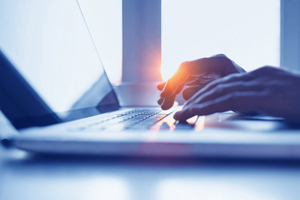 Upgrading your communications is a big change for a lot of businesses. You may have gotten used to your current phone system, but what if you could do better? Here are the top reasons to upgrade your communications.
The number one reason you should upgrade your communications is cost-saving. Everyone wants to save money, especially when it comes to their communications which are not only essential but can also be expensive.
---
April 30th 2019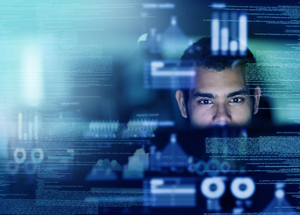 New research by global insurer, Hiscox, found that 55% of businesses have suffered a cyber-attack already in 2019, a jump up from 40% in the previous year. As part of their research, Hiscox surveyed more than 5,400 small, medium and large businesses across seven countries, including the UK, Germany, the US, Belgium, France, the Netherlands and Spain.
---
April 11th 2019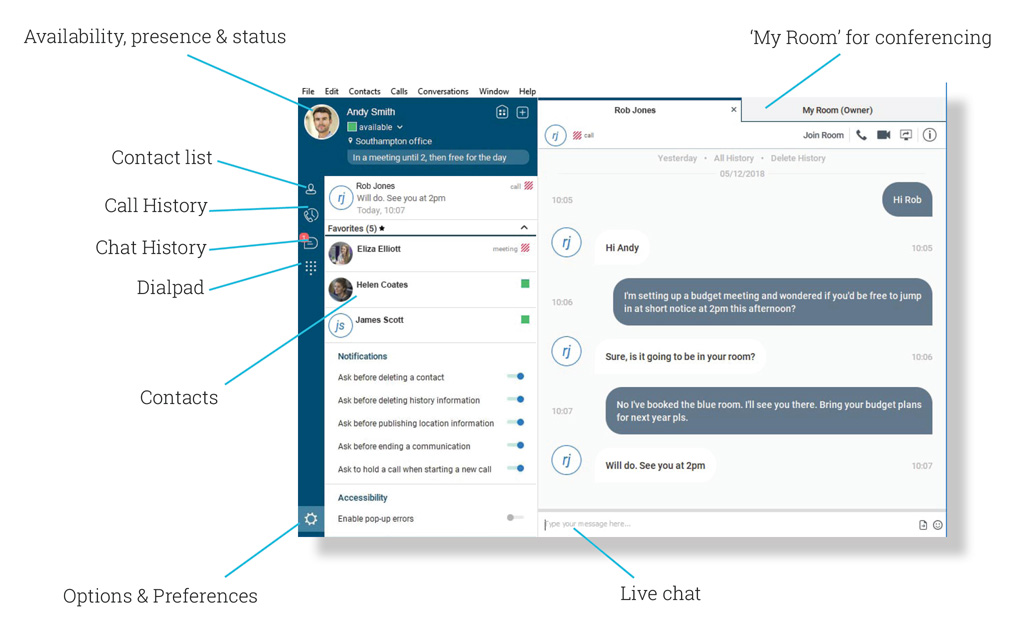 UC&C stands for Unified Communications and Collaboration. Unified Communications is a term that has been used for some time to describe the integration of communication services into one central platform. This means all your voice & telephony systems can integrate with mobile, instant messaging, presence, audio, video, web conferencing and more.
---
April 11th 2019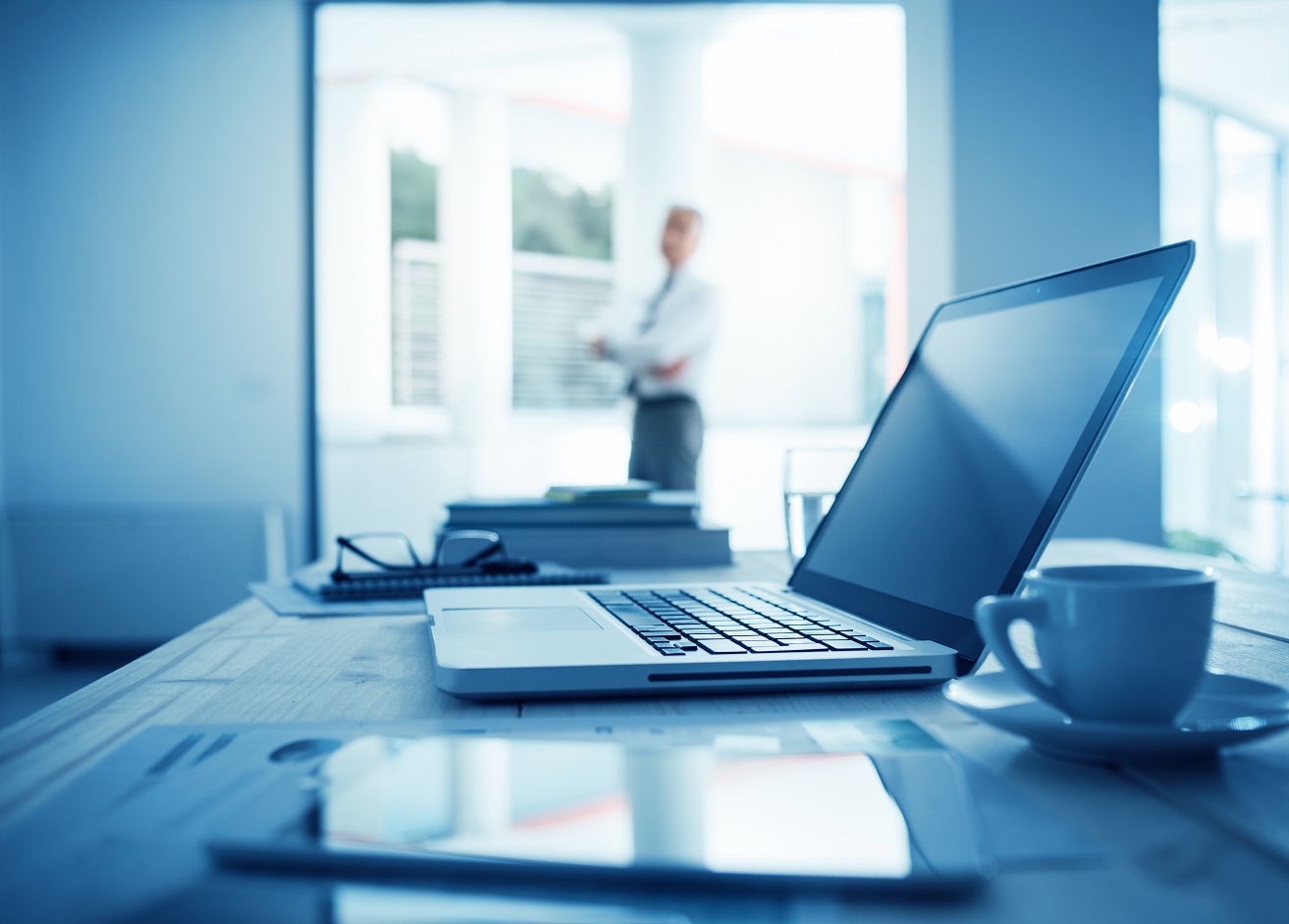 Most applications and software have an end of life date, where developers will stop supporting products with updates. This is quite problematic for businesses who rely on these systems to run their business. Out-of-date systems can cause problems when used in collaboration with newer, up-to-date systems and are more vulnerable to cyber security threats.
---
April 3rd 2019
Across the UK, thousands of businesses are ready to unlock their potential. We sit on the brink of a digital revolution but outdated infrastructure is holding us back more than many businesses realise. Companies the length and breadth of the UK, in every sector, are in urgent need of digital connectivity that is truly fit for purpose.
---
March 29th 2019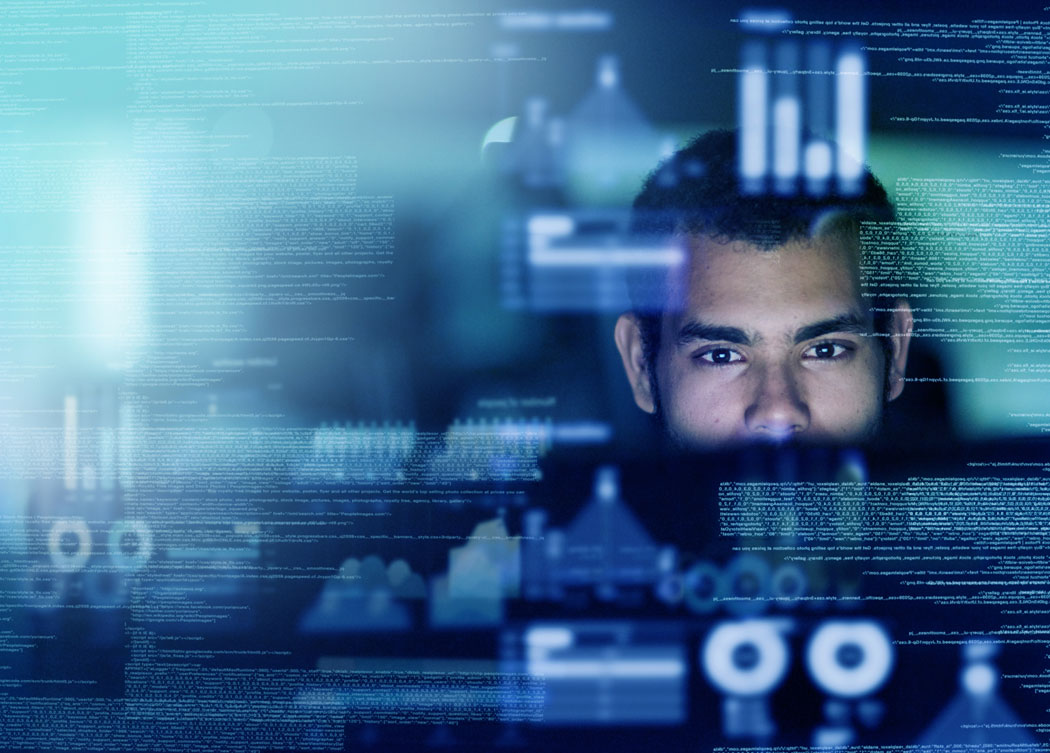 In 2019, Sonicwall launched their annual Cyber Threat report, which collects data across over 1 million sensors and more than 215 countries to put together a comprehensive analysis of the current cyber threat landscape.
---
March 20th 2019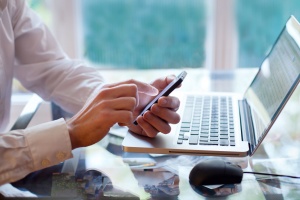 Imagine this, it's 2019 and your customers are just one click away from you. Sounds too good to be true, right? Except you're wrong, because technology today has placed the power into consumers hands to have everything they need at just one click. Technology has evolved to give consumers what they want, when they want it and – perhaps most importantly – at the speed at which they want it.
---
January 9th 2019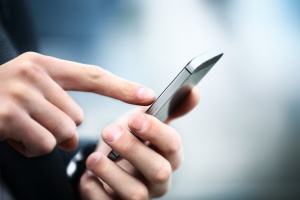 According to Statista, the number of worldwide mobile phone users is expected to pass 5 Billion by 2019 this year. There always seems to be year-on-year growth because smartphones are constantly evolving. There is already a clear difference in not only looks, but also power under the hood. So, what can we expect to see in 2019?
Why Choose Lily?
Multi Award-Winning Business
86% of our customers have saved money
We work with leading technology partners for the most innovative comms and IT solutions
Tailored services unique to your business
Consolidate your bills & services with one trusted provider
Account manager support
24/7 support options