April 17th 2020
COVID-19 SUPPORT: MONEY SAVING TIPS FROM LILY
FREE COST SAVING GUIDE - DOWNLOAD TODAY!
No one wants to spend more money than they need to, so that's why we have produced a COVID-19 support document. It's full of money saving tips to take the pressure off your finances whilst improving your operations and creating efficiencies.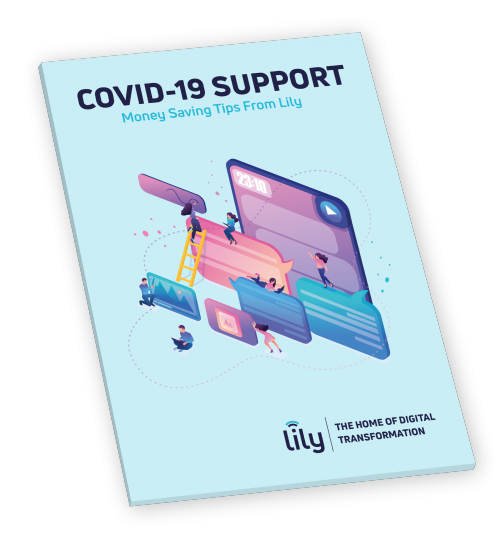 As an extra arm of support during this difficult time, we're offering a full day free of charge consultancy. This will be a full analysis of all your current services to identify areas where savings can be achieved.
A detailed report will be produced that will include:
Improving how you operate
Making your business more efficient
Increasing revenue
Reducing your outgoings
Get in touch to claim your free cost saving consultancy! Alternatively, fill out our free cost saving survey online and we'll get back in touch with you.
86% of our clients have saved money, why not join them?
Why Choose Lily?
Multi Award-Winning Business
86% of our customers have saved money
We work with leading technology partners for the most innovative comms and IT solutions
Tailored services unique to your business
Consolidate your bills & services with one trusted provider
Account manager support
24/7 support options