April 28th 2020
EARN EXTRA REVENUE THROUGH A PARTNERSHIP WITH LILY
Collaboration is the key to success in 2020.
It's great to see within this pandemic so many organisations working together to service the nation, the goal being to ensure everyone has the support and protection they need, such as PPE equipment, food and mental health support.
All of the above evidence that partnerships provide knowledge, growth and support and that's why businesses should begin to focus their attention to them, because the opportunities can be endless.
Within minutes your business can have experts in new fields, relationships you could only dream of and uncapped revenue.
At Lily, we're proactively recruiting partners to come on the Lily journey with us, as we know we could be better together. We have a suite of award-winning solutions backed by years of experience in the telecoms and IT sector and we'd like to share that with your customers!
For more information on our partner programme, you can browse our partner levels on the leaflet below.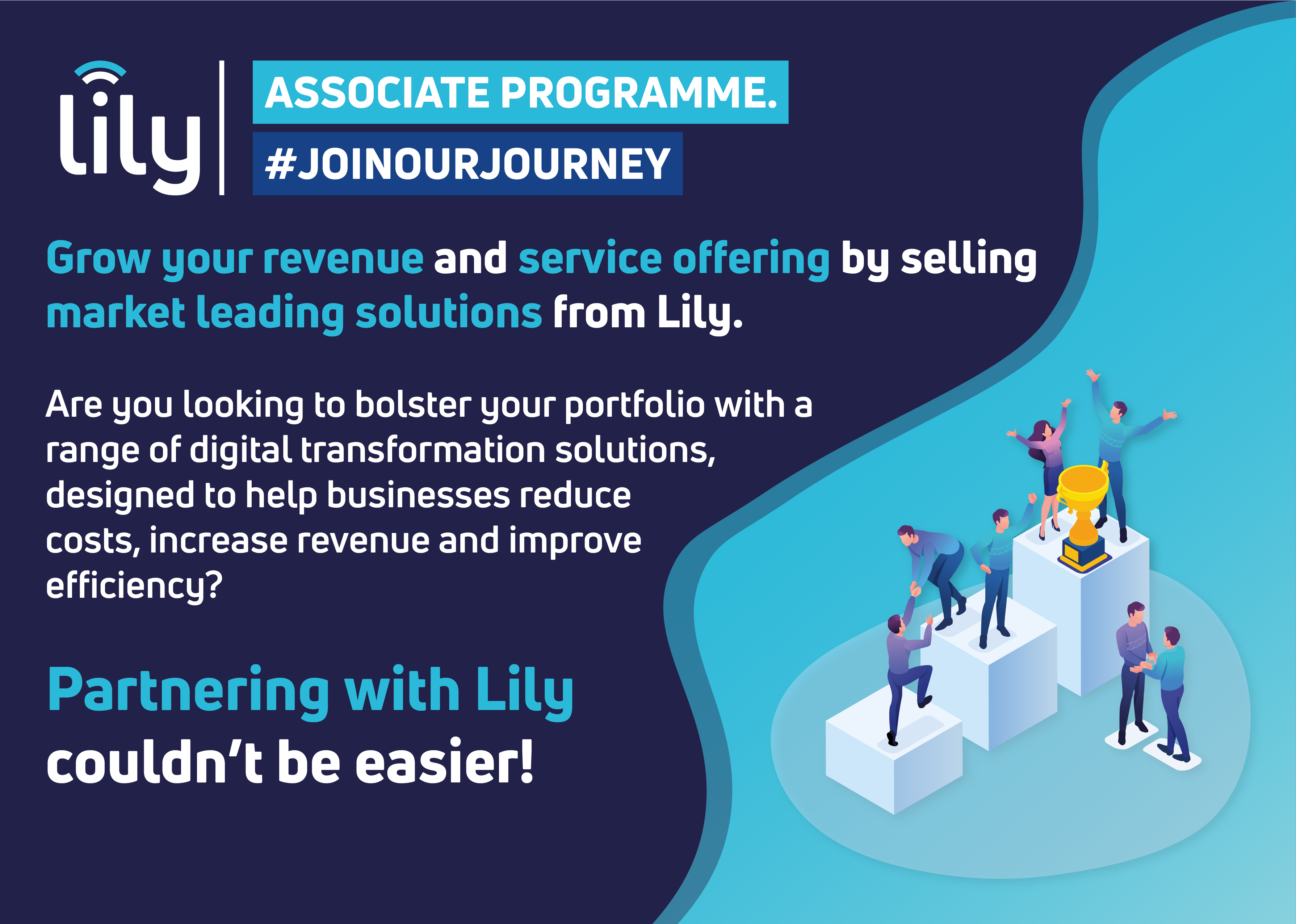 If you're interested on becoming a partner with Lily, contact our partnership team today on 0343 507 1111 or complete our contact form.
Why Choose Lily?
Multi Award-Winning Business
86% of our customers have saved money
We work with leading technology partners for the most innovative comms and IT solutions
Tailored services unique to your business
Consolidate your bills & services with one trusted provider
Account manager support
24/7 support options