Cyber Essentials
SME's who ignore security are at risk of being breached
Get a Quote
Enter your contact details below and a member of our team will be in touch shortly.
Cyber security is now a responsibility rather than a luxury, SME's who ignore security are at risk of being breached.
To protect organisations the UK government has created a standard that all organisations should implement in order to protect themselves from common Internet based threats and ensure their data is secure.
Introducing Cyber Essentials…
By obtaining a Cyber Essentials certification, organisations can demonstrate they meet the necessary standards. The scheme originated from the UK Government's National Cyber Security Strategy, aimed at making the UK a safer place to do business. The scheme further aims to develop a standard of cyber security across the UK, therefore it is intended to be accessible to organisations of any size, in any sector.
When it comes to getting your certification there are two options – Cyber Essentials and Cyber Essentials Plus.
Firewalls and Internet gateways
Secure configuration
Access control
Malware protection
Patch management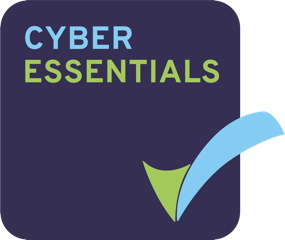 Cyber Essentials
Cyber Essentials is an online self-assessment questionnaire that involves you being able to understand the questions and know the answers. The process involves;
A representative for the school or organisation first answers a set of questions on the five main elements of Cyber Essentials.
A member of the board then signs a declaration to confirm that all the information provided is true.
A qualified assessor reviews the answers provided.
All Cyber Essentials self-assessments are conducted on a secure online assessment platform. There are no checks performed on your IT systems at this level.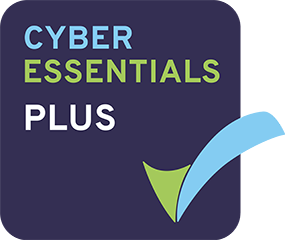 Cyber Essentials Plus
Cyber Essentials Plus includes the self-assessment questionnaire however a technical expert will also conduct an audit on your IT systems. If there are issues you were not aware of when you answered the self-assessment questions, these would be picked up during this audit.
When selecting the Plus option, one of our IT specialists will conduct an on-site survey, as well as a technical verification to ensure your systems are secure.
Benefits of Cyber Essentials
Helps protect against common cyber attacks
Prepares you for being GDPR compliant
Enables you to bid for government contracts
Demonstrates that you take cyber security seriously
Get Certified with Lily
Getting certified is simple with Lily. Purchase a Cyber Essentials certification through us and one of our IT consultants will complete the online self-assessment questionnaire with you to ensure the questions are completed correctly.
Our consultants will continue to understand your network by doing an audit and pinpointing any weaknesses that may lead to failure.
If an area is then identified as being a weakness, we will recommend solutions to mitigate these problems. We will then work with you to implement these recommendations and get you passed first time, whilst also ensuring you are protected against the most common cyber threats.
Protect your organisation from threats by becoming cyber essentials certified. Get in touch with our team today.
We offer a free, no obligation quote, tailor made by our friendly team of advisors. Contact us today on 0343 507 1111.
We partner with some of the worlds leading technology brands








Why Choose Lily?
Multi Award-Winning Business
86% of our customers have saved money
We work with leading technology partners for the most innovative comms and IT solutions
Tailored services unique to your business
Consolidate your bills & services with one trusted provider
Dedicated account manager
24/7 support options