Cyber Essentials
Get certified in Cyber Essentials to protect your organisation against cyber attacks.
Get a Quote
Enter your contact details below and a member of our team will be in touch shortly.
IT Security Is More Important Than Ever
2.39 million cases of cyber crime were reported in the last year. Now is the time for organisations of all sizes to advance their cyber security.
Your data, operations and finances could be at risk at any moment. To protect your company, the UK government has set an industry standard,
Cyber Essentials
, to ensure you are safe from online threats and potential data breaches.
What Is Cyber Essentials?
Cyber Essentials is a government-led standard that helps organisations stay protected from cyber threats. This scheme originated from the UK Government's National Cyber Security Strategy, aimed at making the UK a safer place to do business in.
Data breaches and cyber attacks like phishing, viruses, spyware and malware continue to rise. A Cyber Essentials certificate will guard you against these common attacks and build a stronger shield against future, more complex threats.
Cyber security is no longer a luxury. Thousands of organisations are now certified in
Cyber Essentials
or
Cyber Essentials Plus
. Will you join them?
When it comes to getting your certification there are two options – Cyber Essentials and Cyber Essentials Plus.
Firewalls and Internet gateways
Secure configuration
Access control
Malware protection
Patch management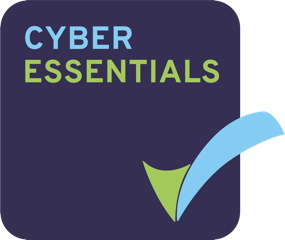 Cyber Essentials
Cyber Essentials is a foundation-level certificate that confirms your organisation has the basic level of controls to minimise potential cyber threats.
Your organisation will complete an online self-assessment questionnaire requiring formal approval from a board member. As Lily is your trusted Cyber Advisor, we will review the answers via a secure online assessment platform.
The final results will indicate any weaknesses and demonstrate you have the technical IT controls to protect against common attacks.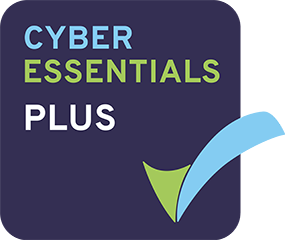 Cyber Essentials Plus
Cyber Essentials Plus is an excellent investment if you are looking for a rigorous cyber security audit. This includes the self-assessment questionnaire and a Cyber Advisor from Lily to conduct an on-site audit of your IT systems.
Our team will identify any security weaknesses you missed in the questionnaire. We will work closely with you to resolve potential issues so you can pass the certification first time.
Why Should You Get Certified?
A Cyber Essentials certification will advance your cyber security, guarding you against various cyber attacks and potential loss of finances, security and data. When certified, you can bid for government contracts and be GDPR compliant.
Cyber Essentials and Cyber Essentials Plus act as a badge of trust. You will reassure new and existing businesses that you have the strictest security measures across your operations.
Get Certified with Lily
As Cyber Advisors, Lily is trusted by the government to deliver expert knowledge in Cyber Essentials technical controls. We are experienced in cyber security and IT, ensuring you get expert advice whenever needed.
Our Cyber Advisors are well-equipped to help organisations with all levels of IT security, succeed. We will work hard to get you certified the first time and will be with you every step of the way. Minimise risk, meet compliance and operate safely with a Cyber Essentials certificate from Lily.
We offer a free, no obligation quote, tailor made by our friendly team of advisors. Contact us today on 0343 507 1111.
We partner with some of the worlds leading technology brands







Why Choose Lily?
Multi Award-Winning Business
86% of our customers have saved money
We work with leading technology partners for the most innovative comms and IT solutions
Tailored services unique to your business
Consolidate your bills & services with one trusted provider
Account manager support
24/7 support options