Merchant Services
Collecting payments has never been easier
Get a Quote
Enter your contact details below and a member of our team will be in touch shortly.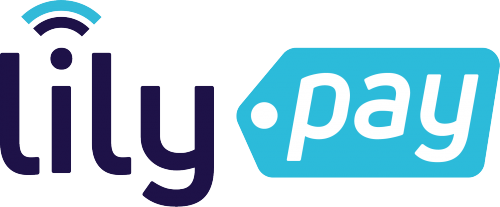 Offering a range of face to face, online and over the phone payment services.
LilyPay is an award-winning solution, offering various payment services from face to face, online and over the phone. It's not just restricted to collecting payments, the market leading technology focuses on beyond the transaction with great reporting, insight and analytics available.
The payment platform supports merchants in taking control of their business, making informed decisions and experiencing value beyond simply the commodity capability of being able to take a card payment. We deliver services to SME's of all sizes; we work with various sectors.
COLLECTING PAYMENTS HAS NEVER BEEN EASIER
Face to face payments
We offer a range of different payment terminal types and manufacturers to suit all business requirements.
Online payments
eCommerce services enabling businesses to increase online sales activity whilst offering customers safe and secure online shopping.
Power of revolution
Award winning platform built specifically to deliver insight beyond the transaction.
Face to face Payment Solutions
We have a range of terminal types that can connect to various merchant devices for the most convenient and simple solution for your business.
Best for physical stores and till counters: A desktop payment device will be connected via a telephone line (PSTN) or a broadband connection (IP). People can make quick, card payments either via contactless or chip and pin payment.
Best for restaurants and bars: Alternatively, you may wish to have a portable device which uses Bluetooth or WiFi to communicate to a base unit, which is connected as per the desktop device. This means you have a unit connected to your telephone or broadband line, but you have the flexibility to roam with the payment unit and take the payment services to the client.
Best for market or mobile traders: Finally, for a fully mobile solution, you can use a merchant device with GPRS signal to achieve connectivity. The payment device has a physical roaming SIM card inside to find the best network for your area. This is great for people who regularly sell at market stalls, fairs or by visiting clients at home.
Payment Solutions for E-Commerce
E-commerce is growing, in fact 60% of payments are now made online. LilyPay delivers fast transactions; our wide range of online payment solutions means we have a solution for every business. We can offer a simple hosted website form to fully integrated API integration and shopping cart plugins for all of the most commonly used e-commerce platforms. You can rest assured our payment system is fully secure and easy for the customer to use.
Why Lily Pay?
Save up to 35% from your current bill
Variety of payment collection machines including E-commerce.
Flexible contracts available to suit your needs. 24, 36 and 48 months.
Access to our market leading Revolution reporting, insight and analytics platform.
Full customer support, 24/7 365 days of technical help if needed.
We are confident we can save your business money; on average businesses save up to 35% on their merchant services costs.
Get in touch today for your free cost saving audit.
Getting started is easy. Speak to a member of our team today for more information on our Lily Pay merchant services, designed to help businesses flourish.
We partner with some of the worlds leading technology brands







Why Choose Lily?
Multi Award-Winning Business
86% of our customers have saved money
We work with leading technology partners for the most innovative comms and IT solutions
Tailored services unique to your business
Consolidate your bills & services with one trusted provider
Account manager support
24/7 support options