Careers
Lily is the Home of Digital Transformation.
We're looking for ambitious, passionate, forward thinking people to join our ever-growing team. There couldn't be a better time to choose to work at Lily. We were voted one of the Sunday Times 100 Best Small Companies to Work For 2020 and we won 3 stars in the Best Companies Awards 2020 and 2021. Finally, we were also recognised in our industry in 2020 by winning Best Company to Work For, Best Apprenticeship Scheme and Best Overall Sales & Marketing Team at the Comms Dealer Awards.
At Lily, we take great pride in what we do. It's why we created the S4S, our Strategy for Success. This is the blueprint to what we want to achieve as a company, including the integral role our people have to play in that success.
We're looking for people that represent our core values of Passion, Performance and Integrity. We want people to come on the Lily journey with us and help make our business something exceptional. We recognise we would be nothing today without the amazing team we already have at Lily, who make each day fun and exciting.
Working at Lily has often been described as a white-knuckle rollercoaster ride – it's so fast paced that when it stops, you feel out of breath, but you can't wait to get back on. We're proud of who we are - we're going places – so the only question left to ask is, do you want to come with us?
We also offer exceptional rewards for our employees, including remote working, financial incentives, gym membership and trips away. In 2021, our main employee incentive includes a week long, VIP trip to Cape Town, South Africa. If you want to come along, apply for a role today!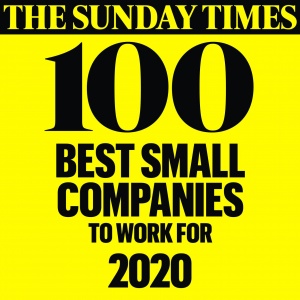 VIEW OUR LIST OF CURRENT VACANCIES
If you're interested in joining Lily but don't see a current role match for you, send your CV to careers@lilycomms.co.uk and we'll consider you for future opportunities.
Why Choose Lily?
Multi Award-Winning Business
86% of our customers have saved money
We work with leading technology partners for the most innovative comms and IT solutions
Tailored services unique to your business
Consolidate your bills & services with one trusted provider
Dedicated account manager
24/7 support options