February 10th 2020
WHAT IS DIGITAL TRANSFORMATION? DOWNLOAD OUR FREE WHITEPAPER!
WHAT IS DIGITAL TRANSFORMATION?
In simple terms, digital transformation is the integration of digital technology into all areas of a business, essentially, changing the ways in which the business operates and functions on a day-to-day basis.
Digital Transformation results in changes to business operations, proposition delivery and value to clients. In order to get ahead of your competition, you need to adopt a digital transformation strategy. For more information, download our FREE digital transformation whitepaper below.
DOWNLOAD FREE DIGITAL TRANSFORMATION WHITEPAPER: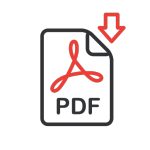 For more information about our digital transformation services, or if you're looking for a digital transformation company to help your business, contact Lily today.
Why Choose Lily?
Multi Award-Winning Business
86% of our customers have saved money
We work with leading technology partners for the most innovative comms and IT solutions
Tailored services unique to your business
Consolidate your bills & services with one trusted provider
Account manager support
24/7 support options