Call Management
Improve customer service and get the insights into your teams' call performance with our call recording and statistics software.
Get a Quote
Enter your contact details below and a member of our team will be in touch shortly.
Call Recording
Call recording software can deliver benefits to most business types. There is an ever-increasing number of applications for this technology, from staff training to performance management. Should you require it, you can opt for a solution that records 100% of calls – essential in sectors that need to retain a record for legal or compliance reasons.
The functionality of call recording software today goes beyond the simple recording of calls. You can now automatically analyse what is going on in those calls; from assessing the effectiveness of call handling scripts, to identifying customer service trends or spotting product mentions in calls.
Features of the Call Recording Software with Lily:
Real-time monitoring and recording for all terminals: Automatic or on-demand recording options
Remote call recording: Record calls from remote branches, home office or mobile workers
Search and play recordings: Find and play recordings through user friendly web interface
Call statistics: Wide variety of graphs to interpret the data, including average talk times and time-based segmentation
Conference recording: Record conference calls with up to 32 participants, to listen back to in the future.
Benefits of Call Recording Software with Lily:
Staff performance monitoring
Campaign and promotion evaluation
Training support
Improve customer service
Regulation and code of practice compliance
Record transactions
Integrated IP Call Recording
Server status and memory monitoring
Call Statistics
Phone calls remain the preferred way of contacting businesses, creating stronger relationships and clearer communication with customers. According to BT Business, missing just one customer call could cost a business approximately £1,200 per call. With our call analytic software, you can keep track of incoming and missed calls, allowing you to gain a better understanding of your business.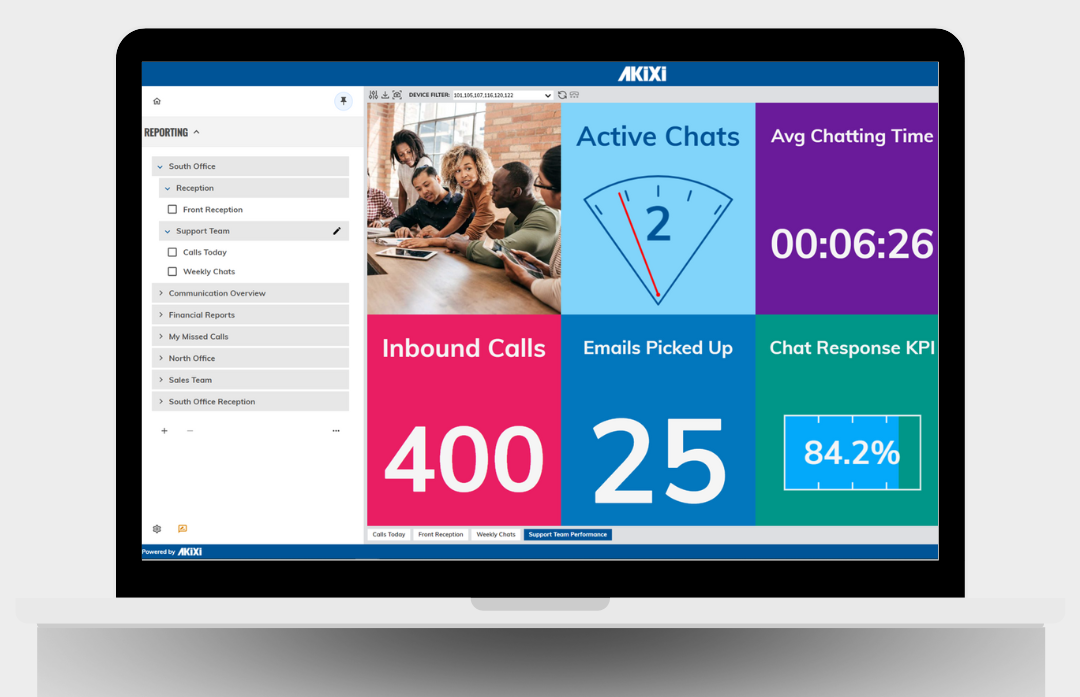 Benefits of Call Analytic Software:
Identify Missed Calls
Generate reports to help you identify missed calls, allowing you to reach out to potential missed opportunities.
Display Live Metrics
Display wallboards throughout your office showing real-time statistics, allowing teams to track their performance and measure KPIs.
Understand Your Busiest Business Periods
Gain a better understanding of your business and allocate your staff accordingly depending on your busiest times.
Improve Customer Experience
Understand your clients' journeys by tracking calls and making changes to processes where needed.
We offer a free, no obligation quote, tailor made by our friendly team of advisors. Contact us today on 0343 507 1111.
We partner with some of the worlds leading technology brands








Why Choose Lily?
Multi Award-Winning Business
86% of our customers have saved money
We work with leading technology partners for the most innovative comms and IT solutions
Tailored services unique to your business
Consolidate your bills & services with one trusted provider
Account manager support
24/7 support options