Microsoft Office 365
Get a Quote
Enter your contact details below and a member of our team will be in touch shortly.
Instantly save your organisation money on your Microsoft Office 365 licenses.
In the current climate, we understand that every penny counts when it comes to business efficiencies and cost savings. That's why we're offering you the opportunity to save money on your existing Microsoft Office 365 licenses with our below RRP pricing!
The process is simple, enquire online using our form to get a quote for your business. When you decide to go ahead with our incredible savings, we'll just need you to select us as your Microsoft provider. From there, we'll do the rest, guaranteeing you zero downtime in the switchover process. It's literally that simple! Switch and save with Lily today.
Microsoft 365 Business includes all your popular applications including Outlook, Word, Excel and Powerpoint for managing everything from your email and calendar to data, forecasts, files and presentations. All this comes complete with 1TB storage on OneDrive.
How much could you be saving?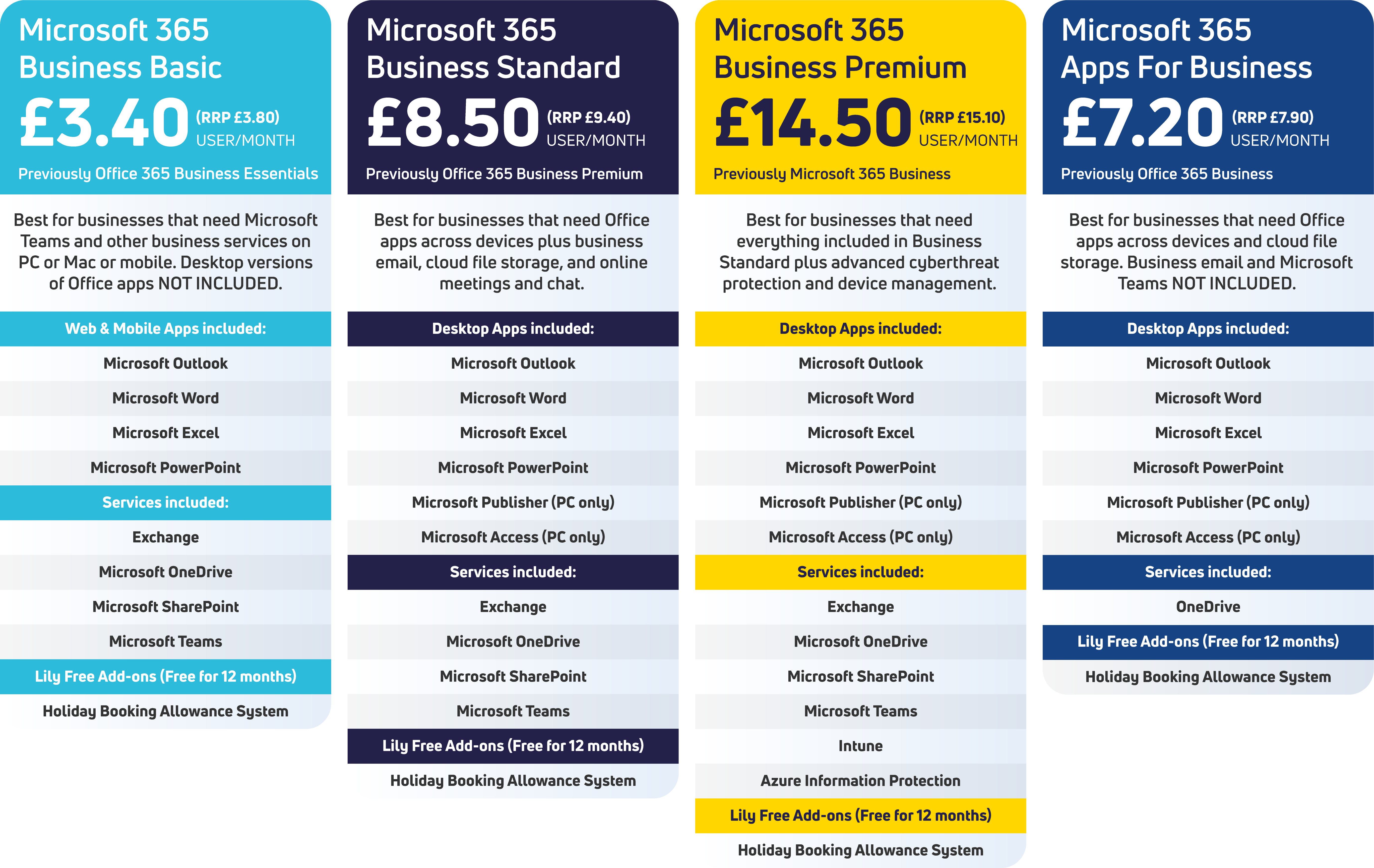 Contact us today to make the switch and start saving!
For more information about how Lily can help save your business money with your Microsoft 365 plan, contact our IT team today on 0343 507 1111.
We partner with some of the worlds leading technology brands







Why Choose Lily?
Multi Award-Winning Business
86% of our customers have saved money
We work with leading technology partners for the most innovative comms and IT solutions
Tailored services unique to your business
Consolidate your bills & services with one trusted provider
Account manager support
24/7 support options